How Valiantys helped double the client support efficiency with Elements Connect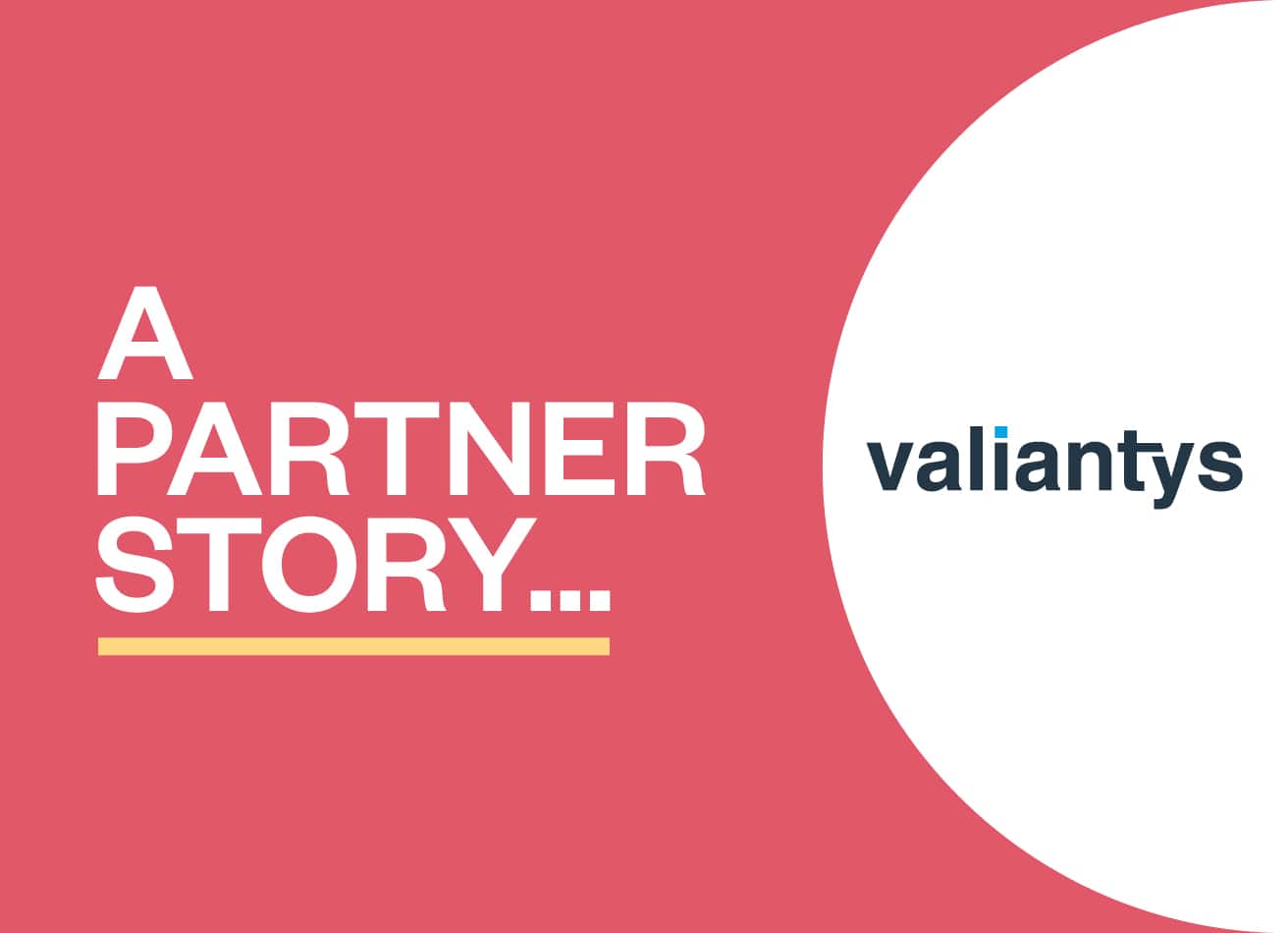 Larbi El Alami, senior consultant for Valiantys, leading French Atlassian Platinum Solution Partner, told us how they helped one of their major clients provide an efficient ITSM support with Jira Service Management & Elements Connect.
Context
As Atlassian Platinum Solution Partner, Valiantys provides its expertise to global companies since 2006 and guide teams during their agile transformation journey. Its consulting team's activities go from project scoping to implementation, change management and training on Atlassian solutions.
IT Service Management (ITSM) is a frequent activity among their clients and we'll present here how Valiantys helped a multinational manufacturing company improve their ITSM support.
The client's IT Service team has to deal daily with the internal requests of thousands of employees in various countries around the world, on typical IT issues such as an incident on a computer, or an access request. Managing this volume of requests on a international level involved the use of a robust ITSM tool: Jira Service Management, to implement an efficient IT Service Management.
The hidden needs behind a Jira Service Management implementation
The use of Jira Service Management has 3 main benefits:
it provides a structured client portal, separating the client side from the agent side while being user-friendly.
it helps reduce costs, buying licenses only for agents, and allowing a free access to all users for them to be able to create directly tickets on the portal.
it comes up with a complete native SLA management system.
However agents were facing a main pain point: the process of taking in charge one ticket was extremely long and tenious, for one main reason: the lack of information.
Each time a ticket was created on the portal, the only information provided about the reporter was his name. So agents had to leave Jira to look for all the reporter details on other tools and add manually the useful missing information in the ticket, creating data duplication. They were missing data and context, and losing time on manual actions.
As the consultant Larbi El Alami mentioned it "it was slowing down the process for Service Management agents and reducing the efficiency of using Jira Service Management."
In the search of a solution, Valiantys consulting team used the advantage of the client of having all the data needed already available into an external data source: an user directory using LDAP. It gathered all key information about employees: contact details, but also country, business unit, position, etc.
The goal then was to get data from the user directory and display it into Jira Service Management on the agent side. That's where Elements Connect comes into play.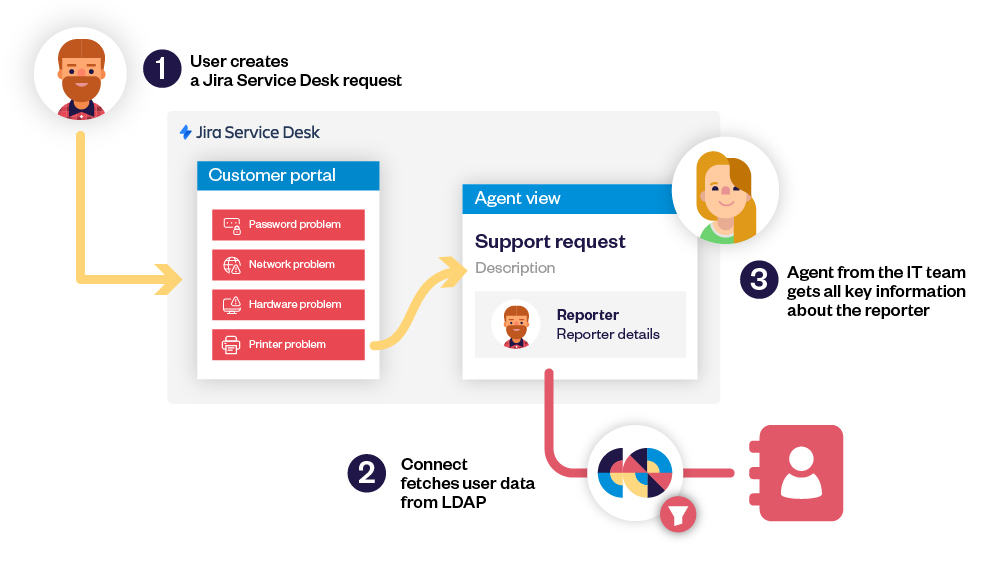 Getting additional data from LDAP to contextualize ITSM requests
The app Elements Connect is a Jira add-on developed in the goal of centralizing all useful information into Jira by getting it directly from external data sources. Larbi El Alami gives us 3 main reasons why this app has been chosen for this project:
its native LDAP management feature, making transparent the connection between LDAP and Jira.
its robustness, especially on the big Jira instances multinational companies are working on.
its ease of configuration, streamlining the work of consultants & Jira administrators.
The implementation of Elements Connect took 2 main steps: configuring the data source connection and displaying the fetched data in the corresponding tickets.
Once the connection is made, data retrieving is done by query based on the reporter's name to get all useful linked information (first name, last name, email, phone, business unit, office, position). These details on the reporter populate custom fields displayed in the issue to contextualize the request for agents.
To go further in the Elements Connect implementation, it would also have been possible to sort a ticket in a specific queue or to grant it with specific SLAs depending on the VIP status of the reporter for example, status available in the user directory and added in a custom field on the ticket.
Improving request management process to decrease the time to resolution by 50%
Implementing this solution generated numerous functional benefits for IT agents:
no more time loss due to looking for information outside Jira, and manual inputs (before, the agent had to manually enter data in 10 fields, fields which are now automatically populated thanks to Elements Connect) ;
no more data duplication nor data entry errors because everything is fetched from another data source and kept up-to-date without any intervention needed.
Agents now have much more accurate information directly into the ticket, improving the communication with customers. A benchmark made by the client showed that the time to first response and the time to resolution were divided by 2 since the Elements Connect implementation by Valiantys, proof of a higher quality service.
Interested in working with Valiantys? Contact them here
Want to see Elements Connect in action? Visit our demo portal