At Elements, we care about our company values. They go right to the heart of our most important strategy ingredient – our employees.
One of the crucial company value for us is Talk straight.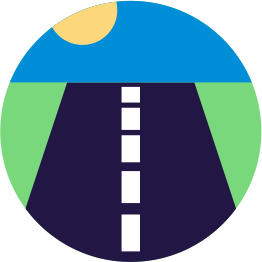 Talk straight
We value open, two-way communication between co-workers, clients and partners. We believe that being true to oneself, saying what you mean and openly sharing knowledge is the key to trust and mutually enriching relationships.
Knowledge sharing is a fundamental part of talking straight making this concept essential to us. It might seem obvious why knowledge sharing is important, but the reality is different – not all companies focus on a "knowledge sharing culture".
Benefits of sharing the knowledge are numerous. It assures that people are more connected to others, that they are involved with information and knowledge outside of their department. We learn new skills and feel more comfortable with our existing knowledge. Elements is a open community of knowledge that we are constantly expanding.
We use many different tools and events to share our knowledge. In the article I will talk more about one specific event: Elements Talks
Elements Talks are presentations created and given by Elements team members every two weeks in our open space. This event occurs on Friday around 4 PM (France) so that our colleagues in another countries can participate. When it's not a Talks week – we organize Elements Vox. This assures that every Friday there is a knowledge sharing event open for everyone. It's been already a year and a half that we are holding this event with success.
Here are some key principles of Elements Talks:
Open for everyone
We encourage different topics from different teams. You don't need to be a expert to present a subject. It can be about something you personally want to learn, a lived experience or an inspiring article that your read last week and then developed into the presentation. Here are some examples of the previous Talks:
I recently presented "Atlassian Security: XSS attacks" talk that was inspired by the presentation I heard during the Atlassian's App Week in Scottsdale. The goal was to make everyone aware of the security issues with which our apps are confronted and to present the recorded version to the newcomers.
Our colleague presented "Everyone can code, even your grandmother" where he talked about existing coding frameworks for kids and teenagers and low code approach to application development.
Another colleague presented a very interesting talk "Why we should stop playing video games… and make them instead" that was inspired by his own experience in developing video games.
Sometimes we invite some external speakers to spice up this event. Security Expert from Thales came to our office to talk to us about "Security Awareness" in our day to day activities.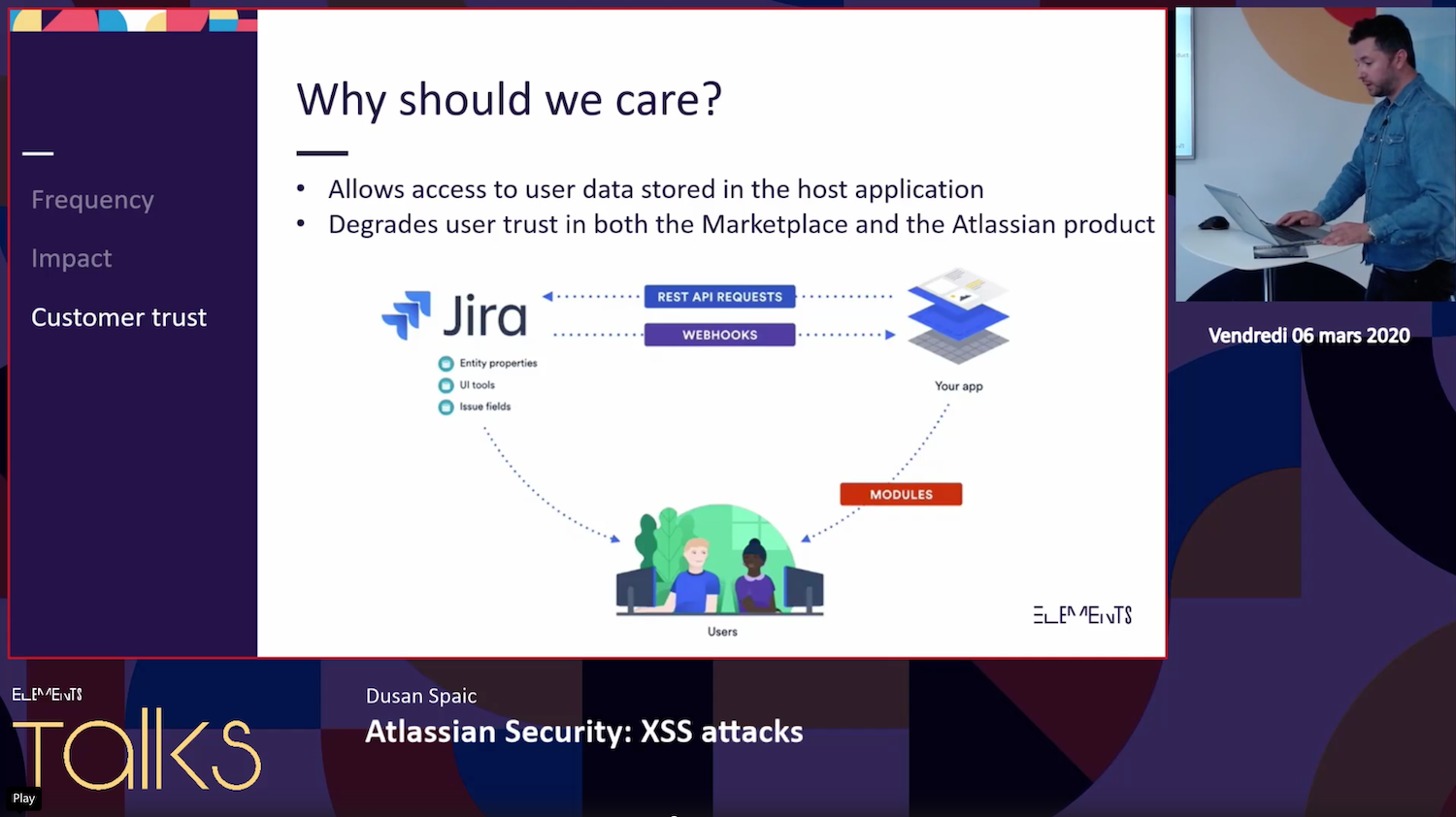 Organized in a cozy environment
Presentations are usually 30 minutes long so it is important to feel comfortable during this event. This is why we organize talks in our open space. Take your favorite hot drink, sit in a comfortable chair and if you are lucky and not late – you may still find a home made cookies on the table.
Optional
Don't feel obliged to participate if the topic is not interesting you. Everyone can submit the topic. Keep in mind that content related to our domain (we are a software company) are more likely to interest other people.
Record it
Someone made a great presentation everyone is talking about, but you were on vacation? You just joined our company and you would like to see some previous presentations? Working remotely? No problem: we capture all our presentations and make them available. There are numerous ways of capturing a presentation, here is our current setting: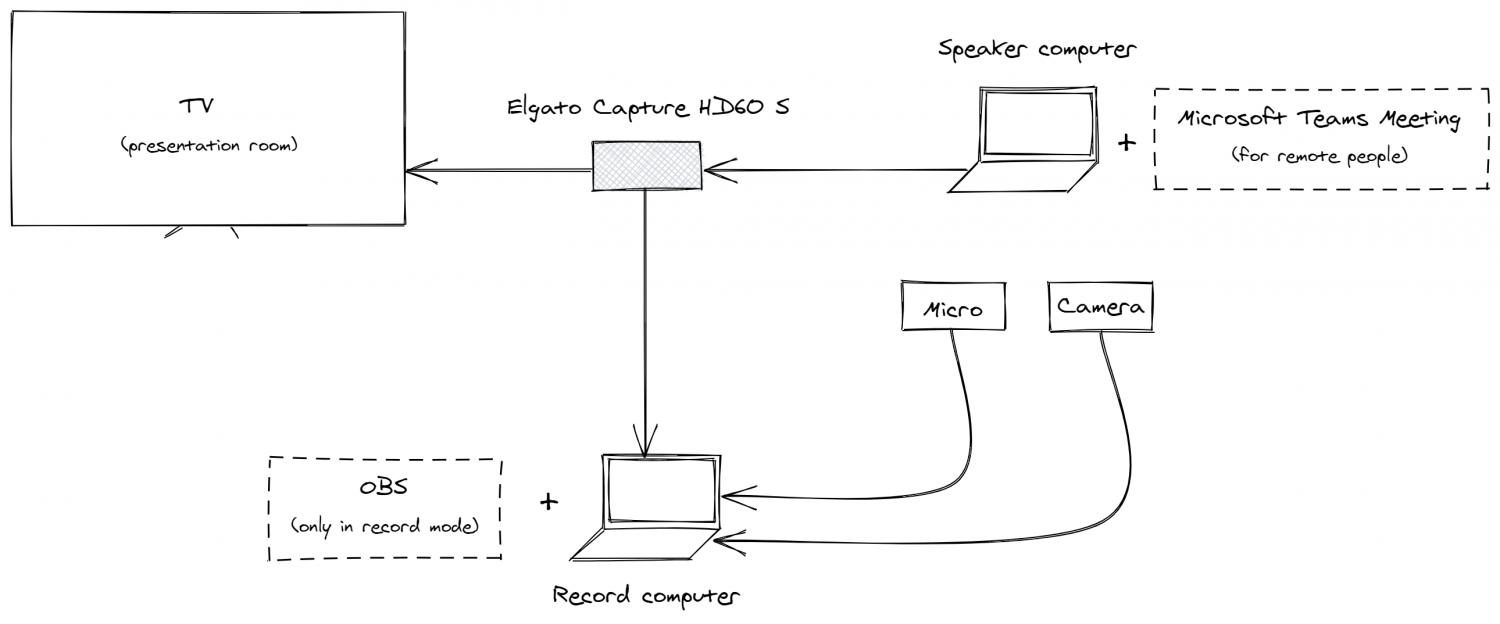 At the end of each talk, we have open questions and debates about the presented topic.
To get most things done in an organization today requires a collaborative effort. This event helped us learn new things but also reduce the communication barriers between employees to create a friction-less communication.