Integrate Azure AD with Jira and fetch key reporter details
Elements Connect allows you to easily integrate Jira Service Management to Microsoft Azure AD and fetch data automatically from your user directory to display it in your tickets. With this solution, you can get advanced data on the reporter of a ticket, automatically based on his/her user connection ID, such as office location, department, or contact details.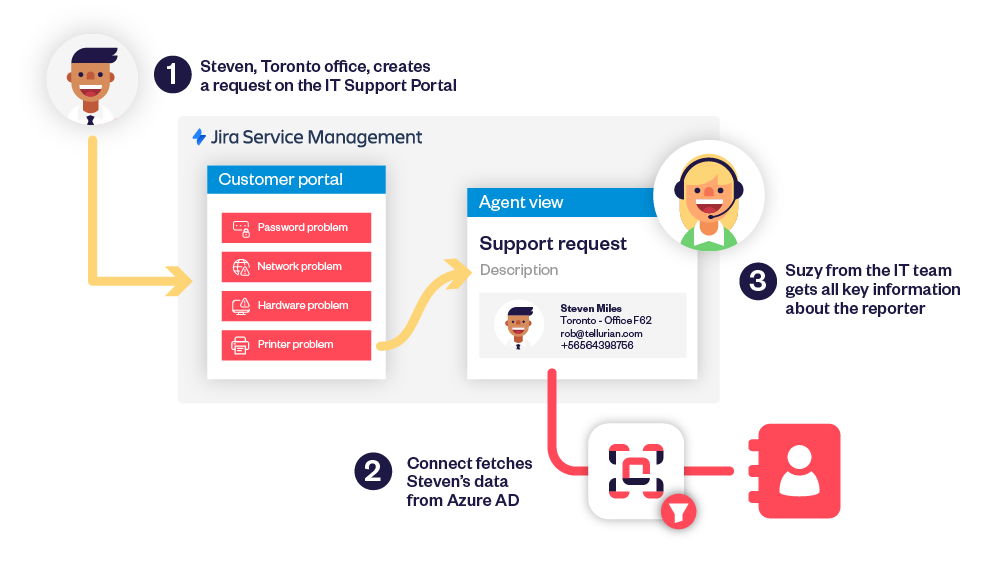 Automatically triage request to location-based queues
Elements Connect mirror fields can be used in filters for queues, so it's easy to triage requests based on the office location of a reporter. As soon as a request is created, it will automatically be added to the right queue so your IT team never loses sight of it.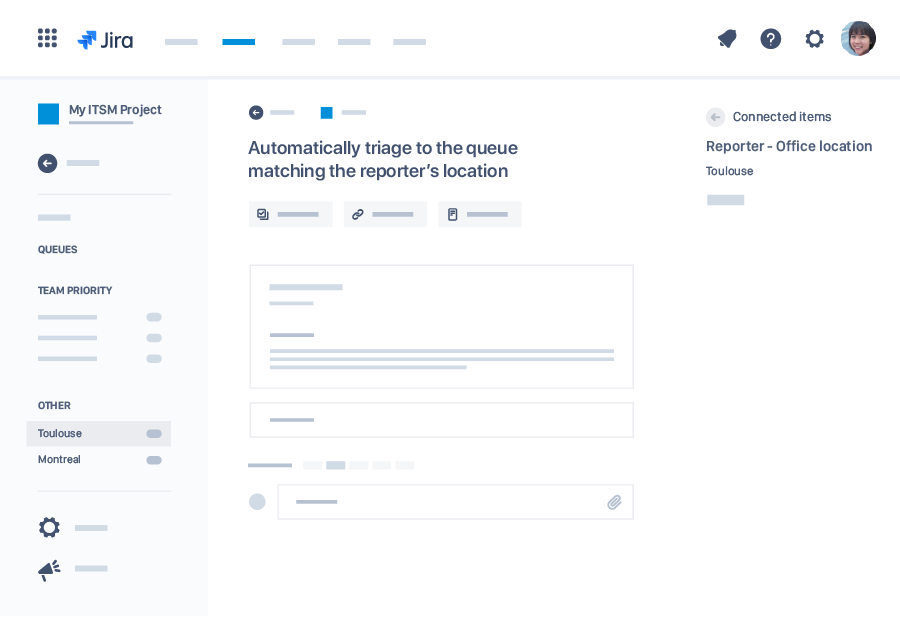 Customize where and how you display Active Directory information
Make sure the information you add to the issue remains clear and pertinent. Connected items can be displayed just for agents, and hidden from the reporter to avoid polluting the issue view. To organize and clearly display multiple details from Azure AD, take advantage of all the template possibilities with Apache FreeMarker.
Ready to integrate Azure AD data into your JSM processes? Follow the Elements Connect tutorial to organize your issues into location based queues.