Keep all your calculations on your Confluence page
Linking from your Confluence page to files saved on your company file share system often leads to problems: multiple versions, file access, not using the right files… With Elements Spreadsheet there's no switching back and forth between a Confluence page and an external file or data source to calculate a quote, and everything is saved together on your Confluence page. Since it's a specifically made for Confluence, you only have to one page to share and manage permissions for, and everyone can focus their work on the same space.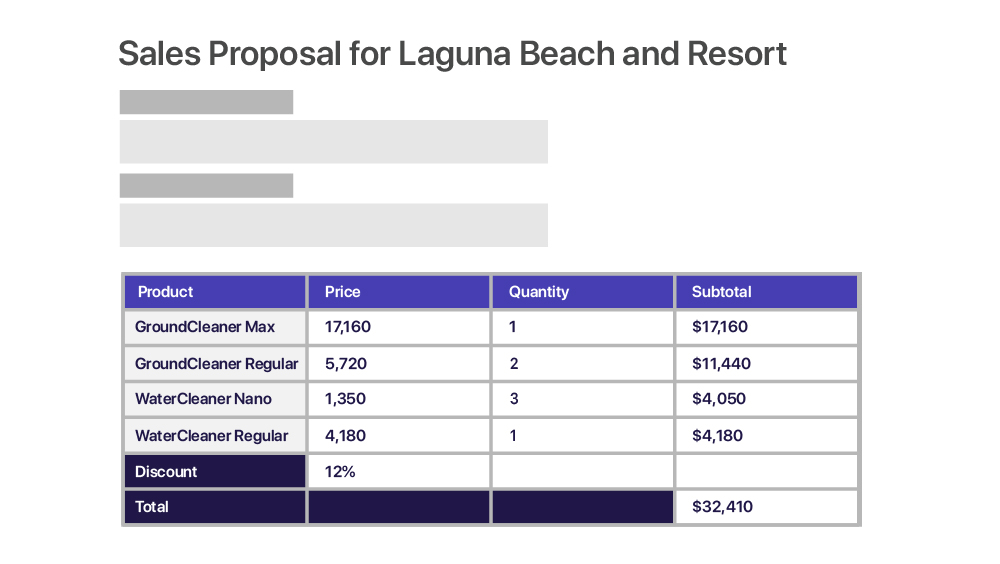 Drop down lists and advanced formulas make calculations a breeze
Proposals and quotes usually refer to a standard list of options, services, or products. With the drop-down list function in Elements Spreadsheet, you can easily select from your list of products of services and avoid typos from re-typing or copying and pasting. Cells that use a drop down list can be referenced in formulas, so referencing a price on another sheet using Vlookup makes the quote calculation automatic. Drop down lists can be set and used across all your sheets in the same file, which helps maintain consistent data for your sales proposal. Have criteria, like total purchase order amount, to determine if a client should receive a discount? With IF formulas, you can automatically calculate if a discount should apply and resulting final price.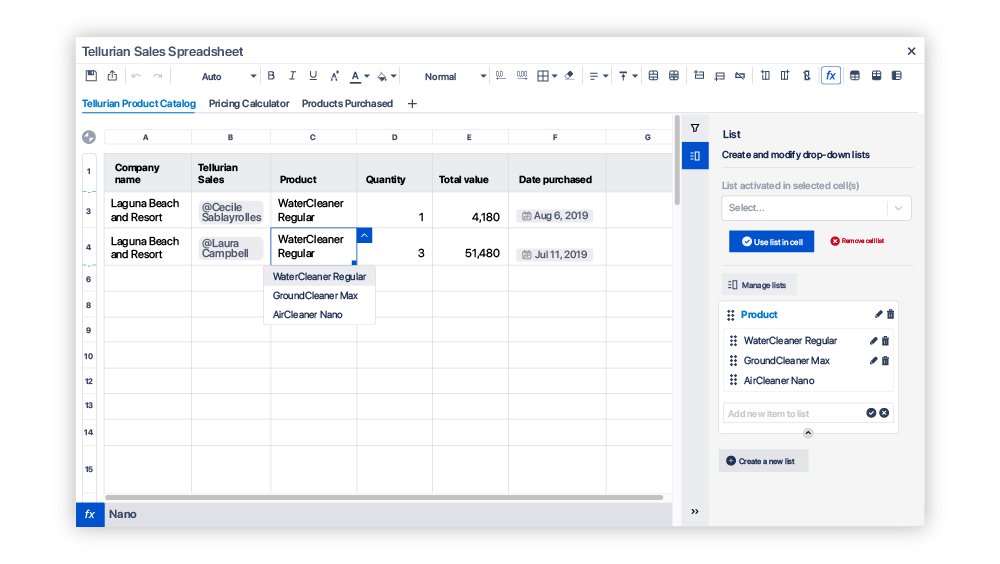 Promote collaboration on Confluence between Sales, Delivery, and Accounting teams
With all the details about the client available next to the pricing calculator, Elements Spreadsheet helps all the teams that use Confluence in your business to get the information they need without hunting through attached files or file shares. Once the Sales team has finished preparing the proposal with the quote, other teams like Delivery or Accounting can consult the page to get the information they need without the hassle of searching for the right spreadsheet outside of Confluence. Teams that are used to using Excel can easily make the switch by importing their existing spreadsheets into Confluence to start working together in the same space.