Trello, Bitbucket, Opsgenie: you're probably familiar with tools from the Atlassian suite, but today we'll take a deeper look at the using Jira and Confluence together. Confluence is great for working on content, and Jira is built for task tracking, but together they provide even more help to your team. If your team is only working with Jira or just with Confluence, you might wonder how you can use them together. We'll take a closer look at 8 ways you can use Jira and Confluence together and bring out the best in the tools and your team.
Using Jira and Confluence together
By integrating Jira with Confluence you can better organize your information for your organization, whether it's your corporate intranet and internal service desk, or a client project and external product documentation. Your team members won't have to hunt for information dispersed across email, files, or a drive solution. Jira projects and Confluence spaces can help you organize and manage all kinds of information, from meeting notes, project requirements, or marketing content. And getting set up quickly is a piece of cake thanks to templates in both Jira and Confluence. Teams that use Jira and Confluence together will be able to:
Enable cross team communication: To achieve better communication between your teams, information needs to be easily available in the tools where people are used to working. By using Jira and Confluence together, technical details in Jira can be available to another team working in Confluence, and dev teams in Jira can easily find and contribute to Confluence pages like product documentation. Information is more accessible to all your teams. According to Atlassian, "66% of Jira software customers who use confluence said that it helped them to boost communication between development and non-technical teams."
Deliver faster: Replacing tools like Sharepoint or Google docs that you might use to create supporting documentation will help your team work faster. By adding Confluence to teams using Jira, software development teams have seamless access to the documentation in Confluence. According to Atlassian, "76% of Jira Software customers said they shipped projects faster after adding Confluence."
Help business teams benefit from the reporting: The reporting features in Jira are powerful, and software developers and scrum master know where to look to see the latest sprint burn-down chart or pie chart on open/in-progress/done issues. But business teams don't want to go searching for this information. That's where displaying reporting widgets from Jira in Confluence makes sense.
How to use confluence and Jira together
Let's look at 8 examples of how you can use Confluence and Jira together. Through these examples we will cover how the using Jira and Confluence together can improve communication, help you deliver faster, and contribute to team cohesion.
Example 1: Display Jira issues on Confluence page
Confluence allows you to display details from Jira issues. You can display individual issues, an issue count (based on a filter), or a table (also based on a filter). When displaying Jira issues in a table, you customize display options and chose what data from the issue you want and in what order: issue key, summary, due date, assignee… By adding Jira issues individually or from a filter to a page, tasks can been seen alongside notes or project information. No jumping back and forth between tools!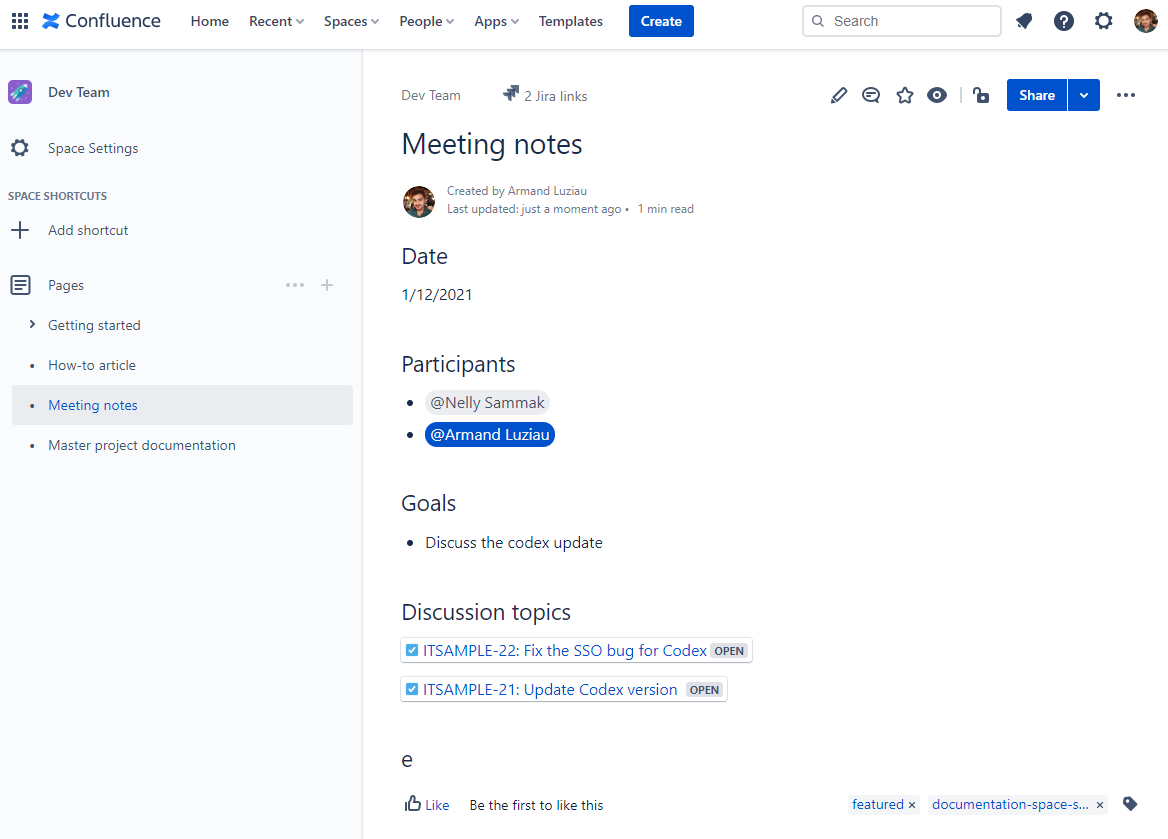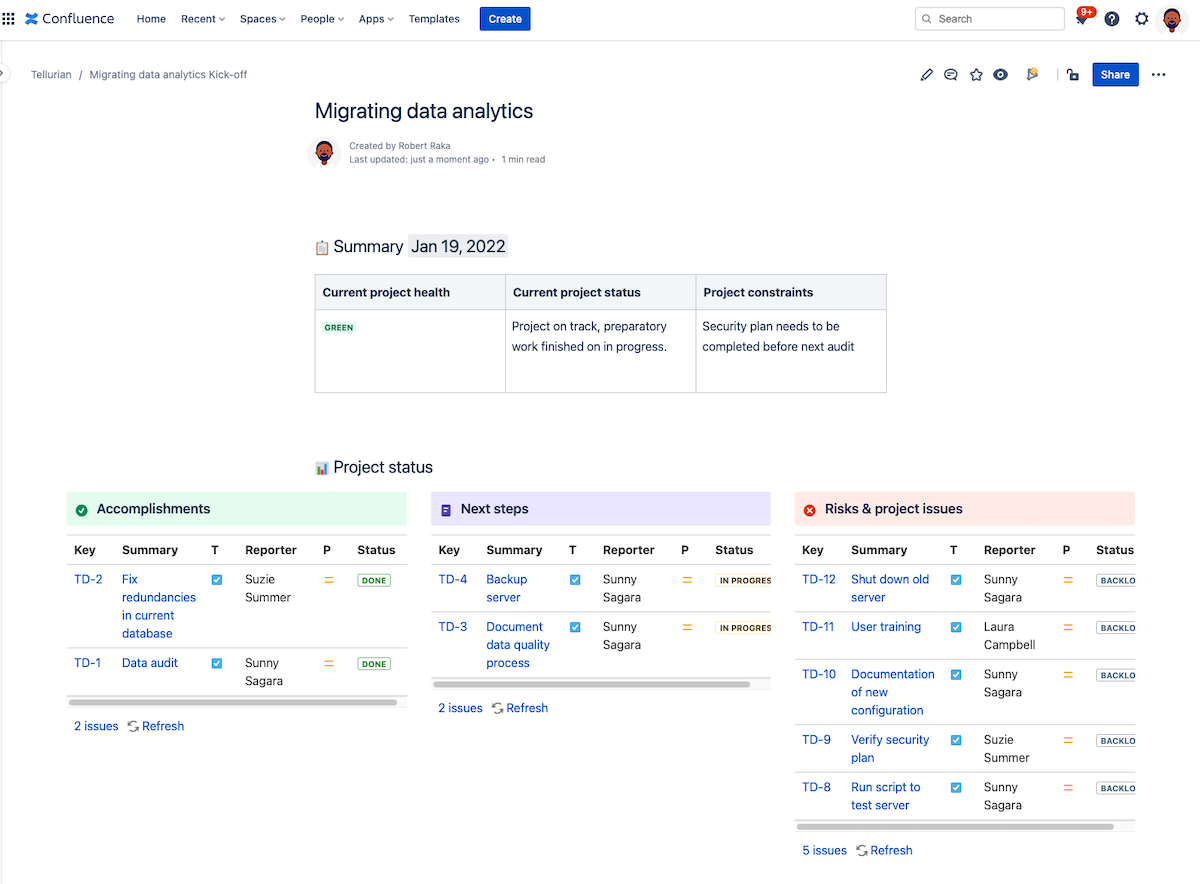 Example 2: Create reports with Jira Charts
Create visually impactful retrospective pages or end of quarter reports by displaying Jira Charts on Confluence pages.

Jira Charts will help you to highlight key data from Jira and to share your results in context by embedding them with explanations, helpful macros, and images or illustrations.
Example 3: Publish your Jira Roadmap to Confluence
You can display your Jira roadmap on Confluence to let all the departments get access to it, visualize the progress of your team and be more transparent about your product roadmap.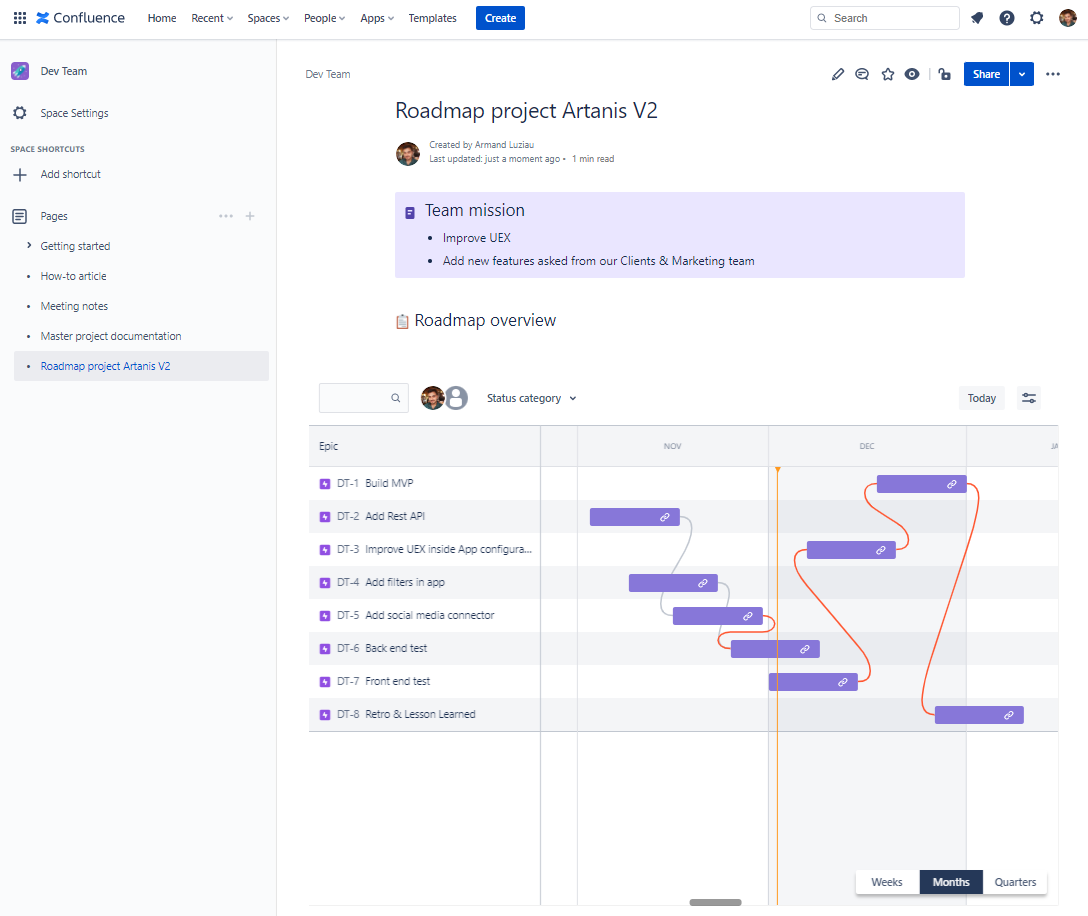 By embedding your roadmap on Confluence, it's easy to see the big picture while you are adding notes, wireframes, or any other information your team or client needs.
Example 4: Add a shortcut to a Jira project on Confluence
You can add a direct link to one or more Jira projects from a Confluence space to help people go to the right Jira project related to the Confluence space they're using in fewer clicks.

If your Jira instance has tens or hundreds of Jira projects, your users will appreciate the shortcut!
Example 5: Create issues directly from Confluence
Creating issues directly in Confluence is quite convenient: just highlight the text that will serve as a summary of the problem, then choose the type of issue and the project in which you want to create it and that's it.
This feature is perfect if you have collaborated on a Confluence page listing tasks, product requirements, or bugs, and want to be able to quickly turn them into Jira issues.
Example 6: Add links to Confluence pages from an issue
As your Confluence instance grows, so too will the number of spaces and pages. Team members might have a hard time finding the page they are supposed to contribute too.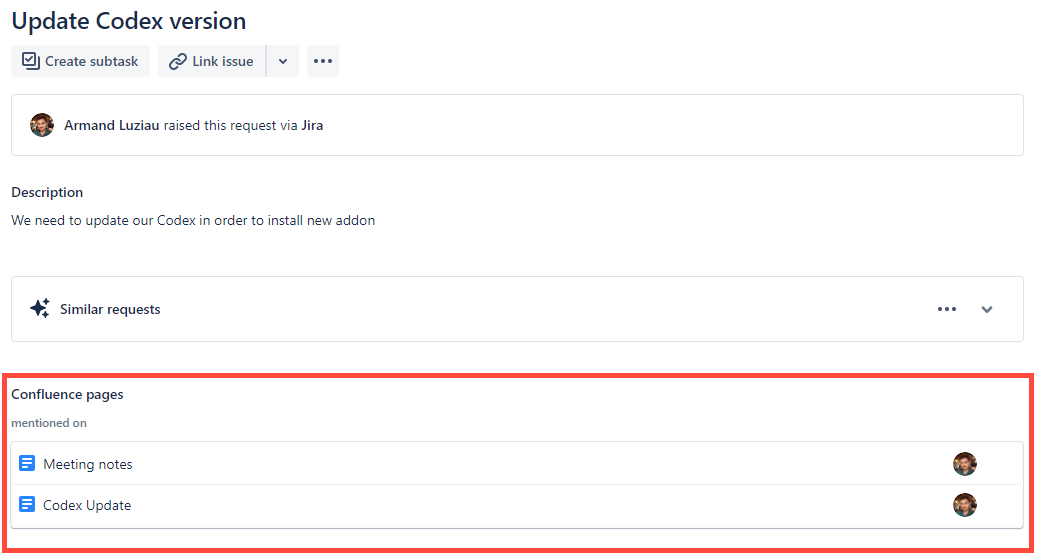 By directly linking a Confluence page to a Jira issue, anyone working on the issue can easily access any extra information, have reference materials or contribute to the right document related to the issue.
Example 7: See Project pages from Jira Software
Working in Jira Software and need to consult a page in Confluence? You don't even need to switch over to Confluence because you can browse existing Project pages in Confluence from a Jira Software project. You can even create a new empty page when you link your Jira Software Project to a Confluence workspace.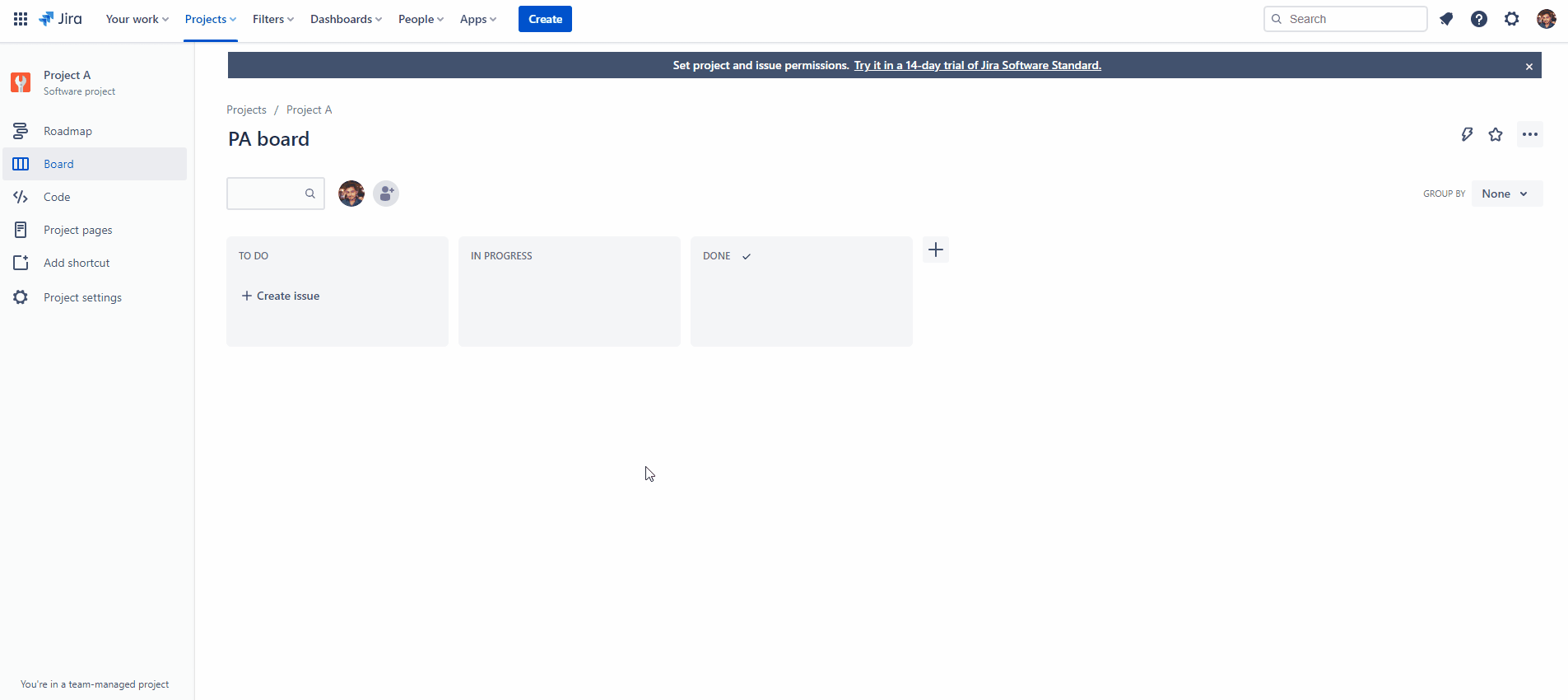 Similarly, you can start writing a public Knowledge Base article right from a request if you add this option to Jira Service Management.
Example 8: Publish issue data to Confluence
Want to turn your Jira issue into a Confluence page? Or include certain issue data on a page without having to copy & paste each field or download and re-add attachments? What about archiving an incident for a post-mortem? You can publish issue data, including attachments and labels, to a Confluence page with the Cloud app Elements Publish to Confluence.
If you are on Jira Server or Data Center the on premise version of Elements Copy & Sync allows you to create Confluence pages with issue data.
Get your team using Jira and Confluence together
Cross-team communication, faster delivery, and less hunting for the information you need: the benefits of using Jira and Confluence together are clear. If you want to go further into the Jira and Confluence integration, check out the guides provided by Atlassian on using Confluence with Jira Software or Confluence with Jira Service Management. To learn more about publishing issue data to Confluence pages, check out our walk through of Elements Publish to Confluence.