How Elite helped guarantee speed and performance in Apcela's service incident management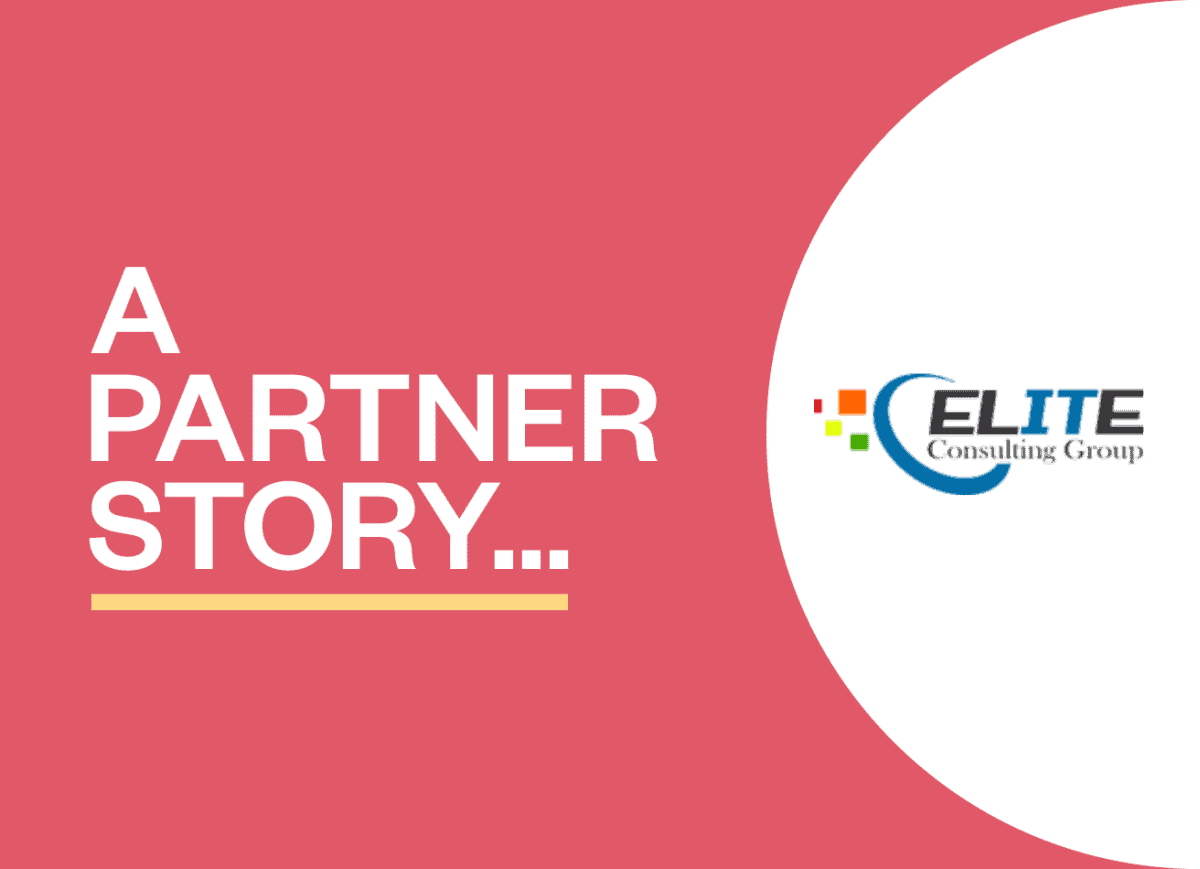 At a glance
"Speed and performance in today's world defines a brand."
Apcela, an American pioneer in the development of high-performance cloud-optimized enterprise networks, lives by this motto.
This notion of speed and high-performance must be reflected in all their services, including the customer support. Having the right tools to deliver high-quality customer support is therefore crucial.
With the help of Elite IT Consulting Group, an expert in Atlassian solutions, Apcela built an efficient support portal using Jira Service Management (formerly Jira Service Desk) combined with the apps Elements Connect and EazyBI.
The main goal was to provide a fast & easily-monitored incident management of their customers' services.
Elements Connect helped achieve this goal by connecting Jira to the external CMDB storing network data, and thus centralizing all the information needed in each incident ticket so the support team can solve them faster.
EazyBI was implemented in order to create reports, and the compatibility between Connect and EazyBI meant the JSM solution was key to efficiently monitoring the assets of all clients and deliver a high level of performance in incident management.
The challenge: provide a fast & easily-monitored incident management service
Speed is in the DNA of Apcela. That has to be reflected in the nature of their products— cloud optimized networks— but also by every service around them.
That's why it is crucial for them to deliver the same speed and quality in their customer support management as their products offer.
They reached out to Elite IT Consulting Group, Atlassian Solution Partner, to help them in this task.
The goal was to implement a high-quality customer support environment to manage incidents on their customers' assets easily and efficiently.
Apcela had the following requirements:
Ease the life of support agents & customers when raising an incident. To do so, it was important to provide them with all the information they needed on the assets which were impacted (routers, networks, etc).
Asset & customer data must be updated live, due to constant changes in assets & services ; new locations or new networks connections are made every minute.
Easily monitor customer service and build activity reports based on the main criteria for them: the service-level agreements (time to first response & time to resolution). SLAs were especially crucial for them because an incident on one service can impact the work of hundreds of users. The sooner an incident is detected, the better.
The solution: automate data centralization in a high-velocity support portal
Elite consulting team helped find the best solution to match Apcela's requirements.
To monitor customer service and build reports based on SLAs, Elite identified Jira Service Management to build a high-velocity support portal.
The final piece was added by centralizing data on customers' assets inside this portal. As Apcela already stored this data in a CMDB (as a SQL database), Elite used the app Elements Connect to integrate the already existing data inside Jira.
Elements Connect serves as a connector between the CMDB and Jira: it retrieves information on the customers & assets impacted from the CMDB to integrate it inside Jira tickets. This way, support agents get all the information they need to handle incidents efficiently.
This connection can be configured to get real-time updates, providing always up-to-date information to agents.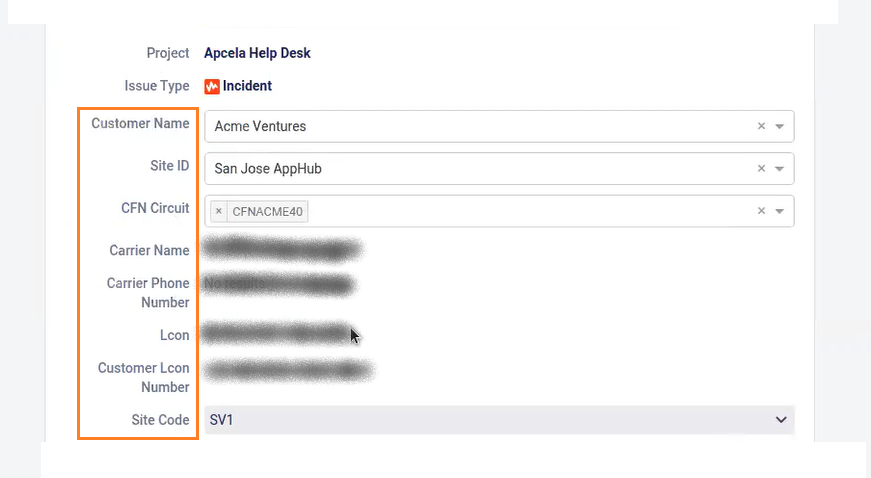 Cascading select-lists & read-only fields, filled automatically by Elements Connect based on the customer name

Elements Connect configuration
The final reason for the choice of Elements Connect: its native integration with the app EazyBI. As the Elements Connect custom field data gets stored in Jira, it is made possible to use eazyBI to build reports based on data coming from the CMDB. This integration was crucial to build comprehensive dashboards & have a global view of the support service performances.
With this personalized solution, using Jira Service Management combined with EazyBI and Elements Connect, they were able to automate as many actions as possible, saving a lot of time for agents, and providing a high-velocity incident management service.
Results: faster incident resolution by well-resourced support agents
The first benefit for Apcela was the centralization of all the information on their customers & networks in an unique environment for incident management.
Thanks to the external data integration made possible by Elements Connect, the support team was able to manage incidents more efficiently, accessing all key information directly inside the Jira tickets and saving a lot of time on manual actions.
As Apcela was now able to monitor everything, they could identify any incident on their networks ahead, centralize them in the portal, and therefore correct them as quickly as possible.
As proof, since this solution was implemented 3 years ago, they've achieved a huge improvement on SLAs: average pick up time has been divided by 20 on Apcela Help Desk.
Thanks to this implementation made by the Elite team, speed and performance continue to be the cornerstone of Apcela company.
About Elite IT Consulting Group
Elite IT Consulting Group is an Atlassian Solution Partner based in Argentina. Formed by a multidisciplinary engineering team, they developed an expertise of more than 8 years implementing, configuring, administering and automating Atlassian's tools for very large and international companies.