After months of work, we're happy to announce that Elements Copy & Sync for Jira Cloud has arrived. For years, Elements Copy & Sync has helped Jira administrators and users reduce manual tasks by copying, linking, and synchronizing Jira issues automatically. As Martin Lalonde, Jira Admin at Bonduelle North Americas said about Elements Copy & Sync "The biggest advantage? The automation. It makes Jira easier and faster, so you can spend time on the issue and not trying to create more issues in Jira."
And now those same benefits are available for Jira Cloud users.
Copy recipes: the new configuration of Elements Copy & Sync Cloud
Instead of replicating everything in the Server/Data Centre version, we looked at how we could make the configuration of copying, linking, and syncing issues easier. The result? Copy recipes, which combine the settings for the source issue, field mappings, and settings for the target issue. We focused on making the app admin very user friendly and straightforward. Configuring a custom copy and synchronization of an issue can be done in just a few clicks.
Powerful Jira issue copy and synchronization options
Elements Copy & Sync recipes are highly customizable, and allow Jira admins to create copy templates to apply to different use cases. Jira admins can configure where copy recipes will be available, for example for all issues in a project or only some or just 1 issue type. Similarly, you can restrict target projects and issue types. Or leave it up to the user to pick what they need. You control how your users can use copy recipes.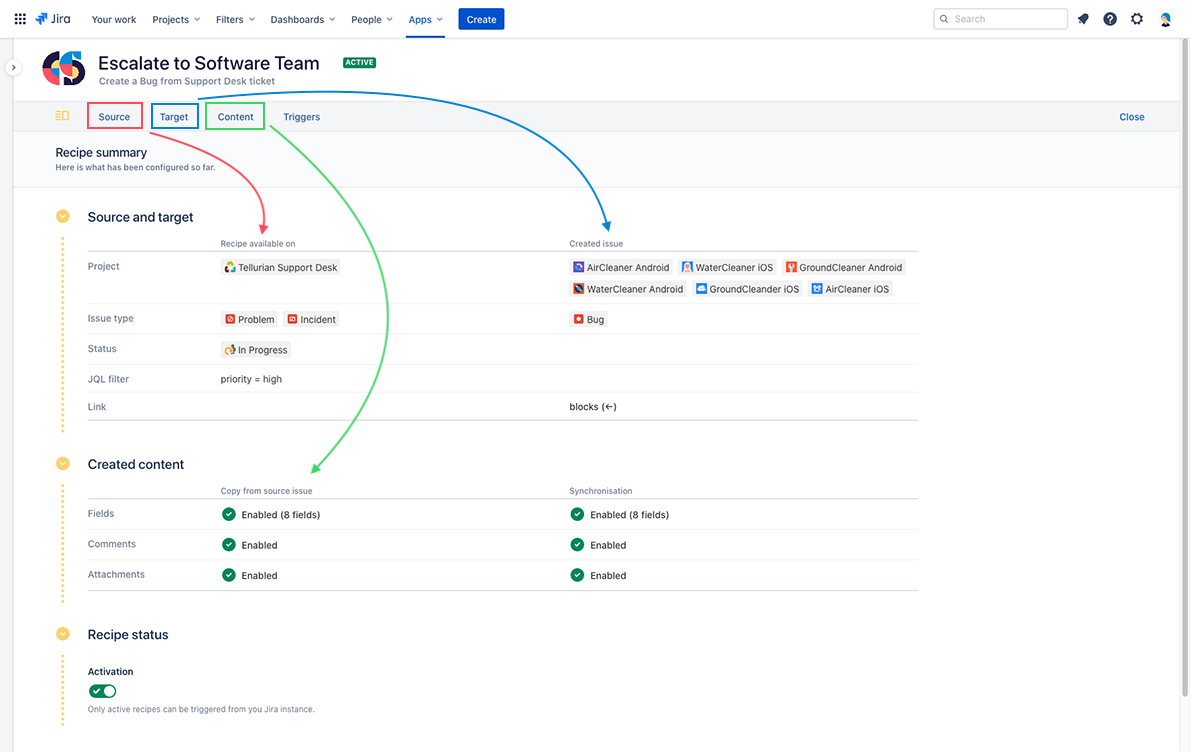 In addition to copying fields, you can also copy comments and attachments. The synchronize option can be one way or bi-directional depending on your use case, and it means changes to fields, comments, or attachments are automatically updated.
Integrate into your existing process seamlessly
We know every team is different: Classic projects, Next-gen, old issue view, new issue view… Elements Copy & Sync works on all of them.
Our goal is to help teams reduce manual tasks for common processes like
Escalate issues from JSD to Jira Software with comments and attachments synced
Copy issues to a different project on a workflow transition for incident management
Create change requests from a Service Management Ticket
Create Epics or Stories from a Support ticket and sync fields
Create Stories from an Epic and link them
Create a linked task with a pre-configured Summary or Description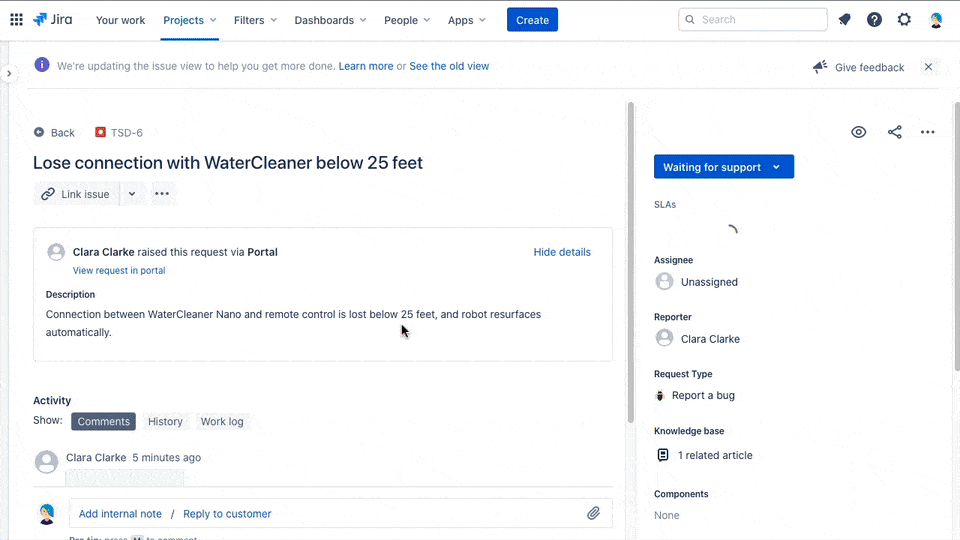 Helping Jira users reduce manual processes
We have lots of features on our roadmap that will help you reduce manual processes even further. If you missed our webinar but want to see how Elements Copy & Sync works, we have a demo walk through available on our YouTube channel. We sure you'll agree that copy recipes are very easy to set up.
Curious? Start your free 30 day trial today!