ETAM uses Elements' apps to manage their stores' grand openings and renovations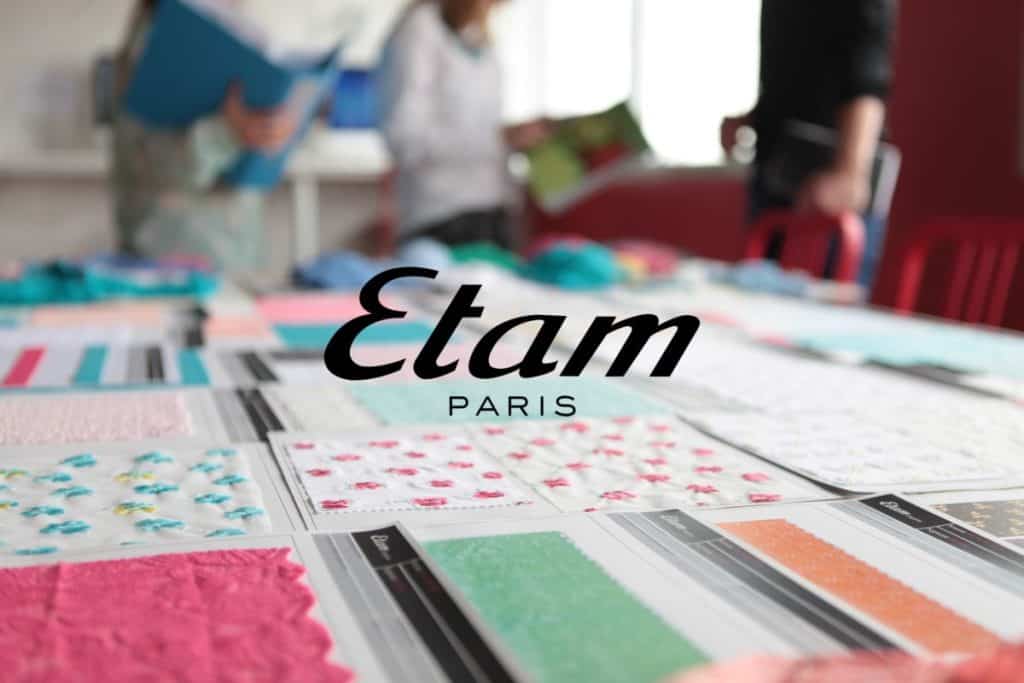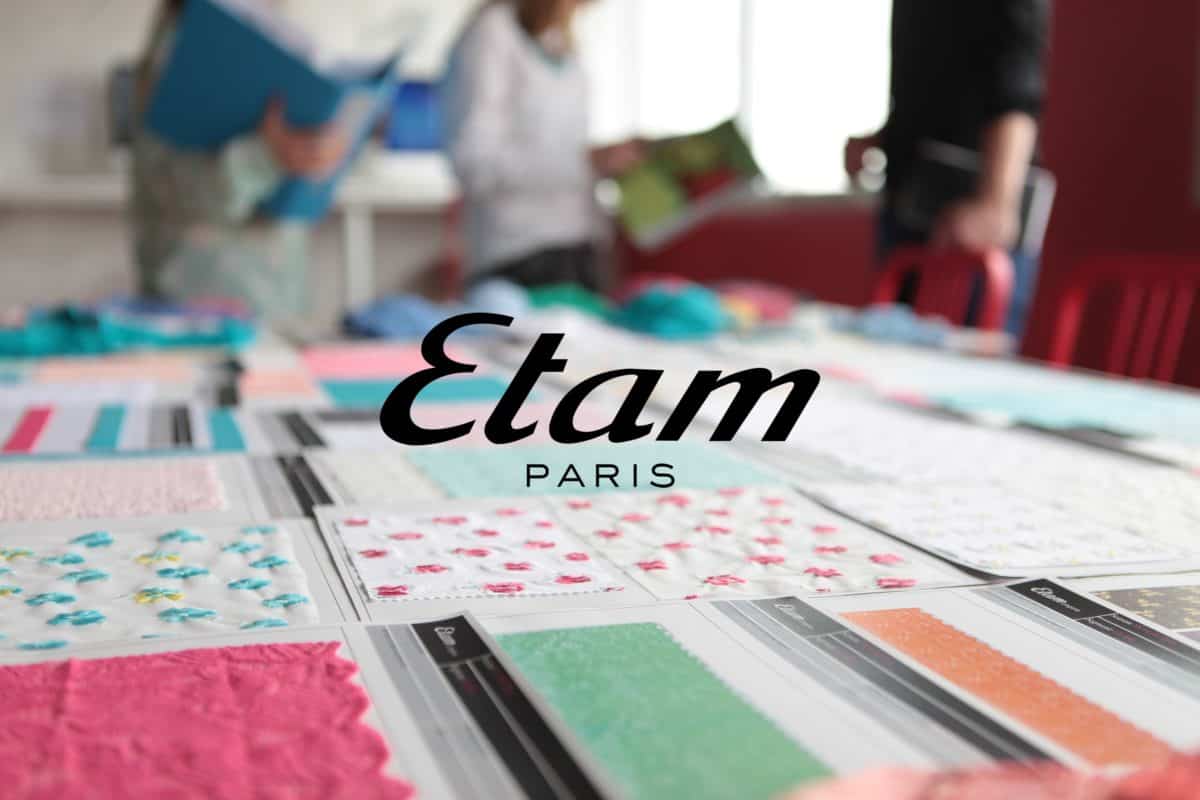 At a glance
ETAM group is a French leader in lingerie, with 6,200 employees and 1,378 outlets. They have several well-known brands, including Etam, Undiz and 123, available in 55 countries. To maintain its leading position in the market, the company is continuously evolving and innovating. ETAM's success is closely tied to their retail stores, but managing the life-cycle of retail stores is no easy task. Elements' Jira apps (Elements Connect, and Elements Copy & Sync) help ETAM streamline how and when they open, renovate and close stores, keeping them one step ahead of their competitors.
Apps used:
---
ETAM needs to renovate more than a hundred stores each year. When a store closes for renovation, employees have only 40 days to renovate it. Every hour of delay costs the company money, so all tasks have to be completed on time. Every day, managers and employees ask themselves: How can we assign all the tasks and stay up to date with the overall progress and milestones of our project? Are we forgetting anything? Have all the necessary items been delivered? Such fast-paced environments require efficient project management and logistics, and these projects are difficult because of their short, fixed deadlines – but working faster increases the potential for mistakes. ETAM was well aware of these problems, which is why they decided to streamline the management of stores' opening, renovation and closing, and chose Jira and Elements apps to do so. They used Elements Connect to bring data from their external ERP software inside Jira, and Elements Copy & Sync to create, copy and link issues related to store management and assign each task to the right person at the right time.
The challenge: Successfully opening the stores on time
Previously, ETAM used Excel to manage projects, but the results were not as desired. "93% of outlets had issues preventing the opening to the public on the expected date" says Maurcio Galavez, Senior Information Technology Business Analyst at ETAM. These issues directly affected not only the company's revenue, but also its image. Delays in store openings could be caused by many factors: A broken printer might stop daily reports bring submitted to head office, or someone might forget to order a new ADSL line. Such projects are like a house of cards: when one falls down, the entire project can collapse. To avoid such catastrophes, the entire path of a project has to be easily traceable – which means automated.
Bringing data from the ERP into Jira with Elements Connect
ETAM decided to use Elements Connect to populate their Jira tickets with key data, and ERP data was made available in Jira via the app. At the beginning of the project, Elements Connect automatically injects the project manager's Jira ticket with the outlet code, as well as the opening and closure dates. Using Elements Connect to fill in Jira tickets means users no longer need to maintain data inside two different databases, decreases the risk of errors when changes are made. Here's how Elements Connect worked in this particular case: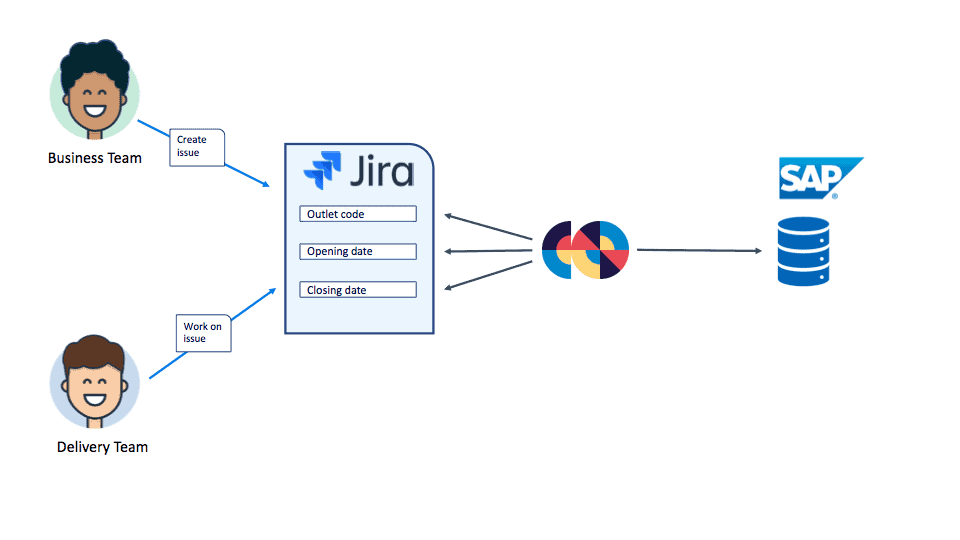 Automatically creating and assigning necessary tasks in Jira with Elements Copy & Sync
Renovating stores involves a lot of stakeholders:
Regional managers in charge of placing orders to IT
Architects working on the stores' design and furniture
The IT department, responsible for purchasing the stores' PCs, cellphones, checkout counters, etc., as well as their delivery and setup
Construction teams working onsite
Project managers coordinating the projects.
Coordinating, following-up and assigning each task to its proper stakeholder is critical: One single mistake can snowball and impact the entire project. Before moving to Jira and Elements Copy & Sync, it was a nightmare for project managers to keep on top of everything and move the project forward. Now, all stakeholders use Jira to report on their progress; and because all renovation projects involve the same basic tasks ETAM uses Elements Copy & Sync to automate the creation of issues tracking all these tasks. When a project manager creates a master ticket for a renovation project, Elements Copy & Sync automatically creates, links and assigns all the hundreds of issues crucial to the project to stakeholders, so they know exactly what is expected of them. "With Elements Copy & Sync and Jira, all 300 tasks necessary to each project are automatically created and assigned to the right person who receives a notification," says Mauricio Galavez. "This process improves our efficiency and allow us to open the stores on schedule."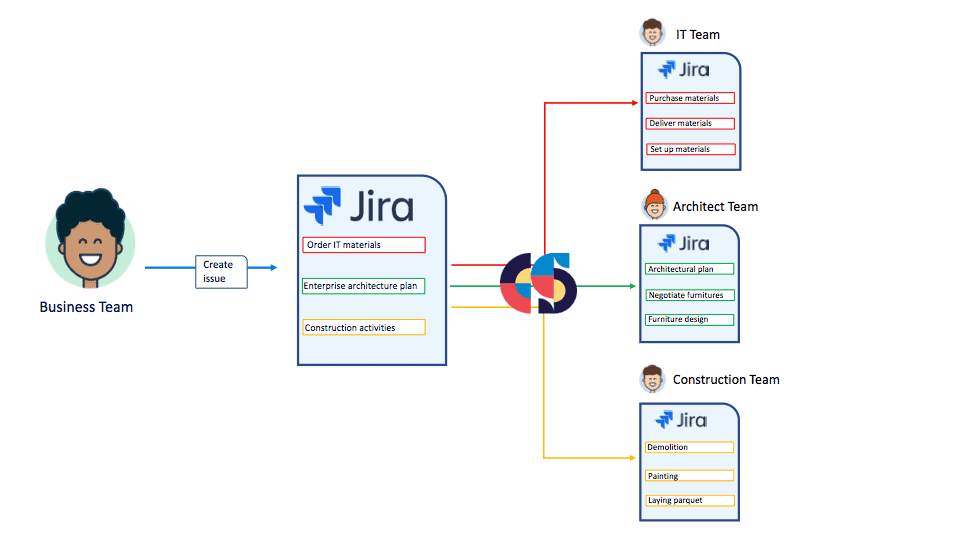 Never stand still: Deploying this successful process to other projects
The adoption of Jira and Elements apps has been vital for ETAM – structuring and automating their renovations and grand opening processes had a huge impact on the performance of the teams in charge of these projects. "Jira allowed us to reduce blocking difficulties on construction sites by 70%" says Mauricio Galvez. And this dramatic reduction had a positive effect on the company's image and finances. As a result, ETAM now plans to use the same tools and approach on other projects. For instance, they are planning to leverage the power of Jira and Elements apps to streamline the process of designing their future collections, and the process of updating their e-commerce website.
Looking to see the same benefits? Learn more about our apps