There's no shortage of tech solutions to collaborate and communicate at a distance in 2020. But sometimes getting everyone together in the same place at the same time for a day (or a week!) is the best way to share and learn, especially when the topic at hand is new for everyone. In that vein, Elements developers Dusan Spaic and Brice Gestas went to Scottsdale, Arizona for Atlassian App Week from January 13 to 17. The week long workshop was a chance for app vendors from around the world to advance on issues related to data migration and trust, with Atlassian staff on hand to answer questions. Some tacos, beautiful scenery, and an NBA game rounded out the week!
App Week in a nutshell
App Week was a by-application event for developers from Marketplace vendors, with the theme of "Data migration and trust". Cloud app development is a priority for Elements in 2020, starting with a new Cloud version of Elements Connect, as well as security issues, which meant Elements was a good match for the week's topics. Dusan and Brice were selected from 146 applicants to be among the 76 participants, and 32 Atlassian team members were present.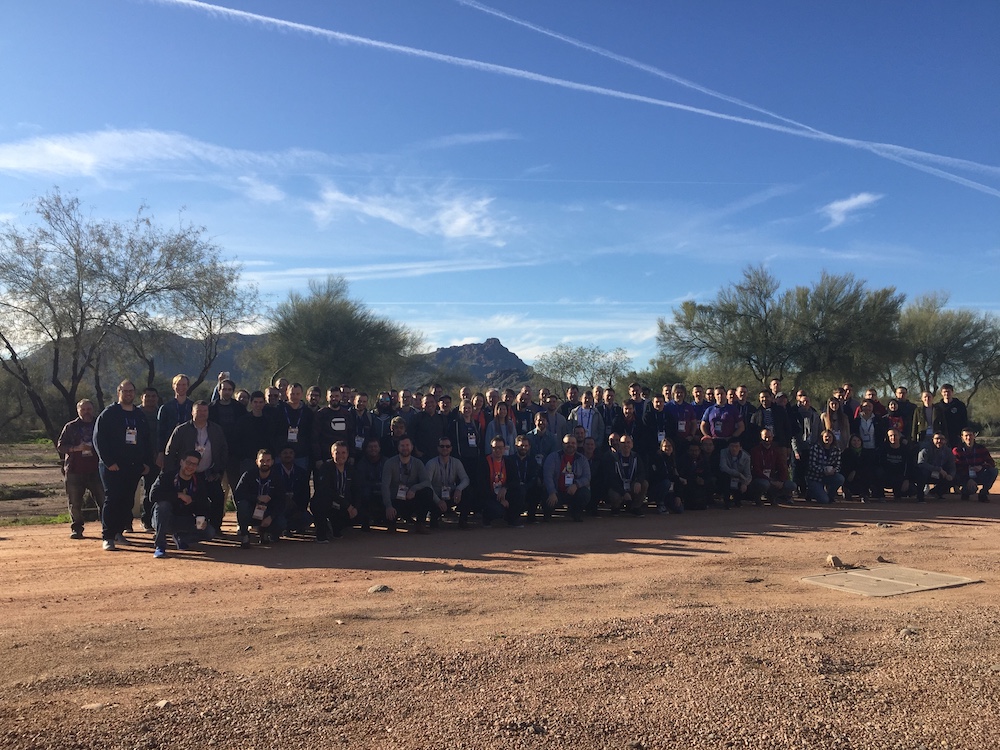 Organized at a resort on the Native American Yavapai Nation just outside Scottsdale, the official program kicked off with presentations from Atlassian staff on the Atlassian Cloud suite and environment, as well as security issues. Then each day there was a morning stand up, followed by Hack time and ending with fireside chats. Friday was an opportunity for all the participants to demo the progress they'd made during the week.
The benefits of getting Atlassian staff and vendors together
Developing Cloud versions of apps already available on Jira Server and Data Center isn't always a walk in the park, which is why having Atlassian staff on site was helpful. Amaresh Ray, Jira Service Desk Product manager, Oliver Wessels, who is responsible for the JSD API, and Ben Kelley, Senior Developer for Jira Cloud), were all at App Week.
"With the Atlassian staff at the event, you could ask a question and get a response without having to wait for an email or press release, which was really helpful for us to work on our app. It also means we know who to contact the next time we have a question about Jira Cloud" Brice explains.
"And if they didn't have an answer on the spot, they would get back to us later that day or the next day and we could pick up the conversation. They also had members of the support in in Sydney available for any unknown questions. For example, a bug was found in the first day of the app week, and the team in Sydney corrected it for the next day, " Dusan adds.
There was a lot to learn from the other vendors as well: "It was really helpful to learn about their experiences developing for Cloud, compare our methods, or just finally put a face to the person behind the Slack account" says Brice. "We could also talk with vendors who want their app to be compatible with ours, which is important for future planning."
Elements has been focusing on End-to-End integration testing in order to ensure app stability, and Dusan discussed this with vendors to get their experience on different end to end testing solutions: "Atlassian is still gaining perspective on E2E testing for Cloud, so talking with other vendors to learn what solutions they've tried meant we came home with some ideas we could implement right away."
Some time to connect and network
App Week was obviously focused on developing great new apps for the Atlassian environment, but there was also some time to discover Arizona and get to know the other participants.
For those who arrived early before App Week started, Michael Lauricella from Atlassian organized an outing to have drinks and catch a professional basketball game in Phoenix between the Phoenix Suns and the Charlotte Hornets.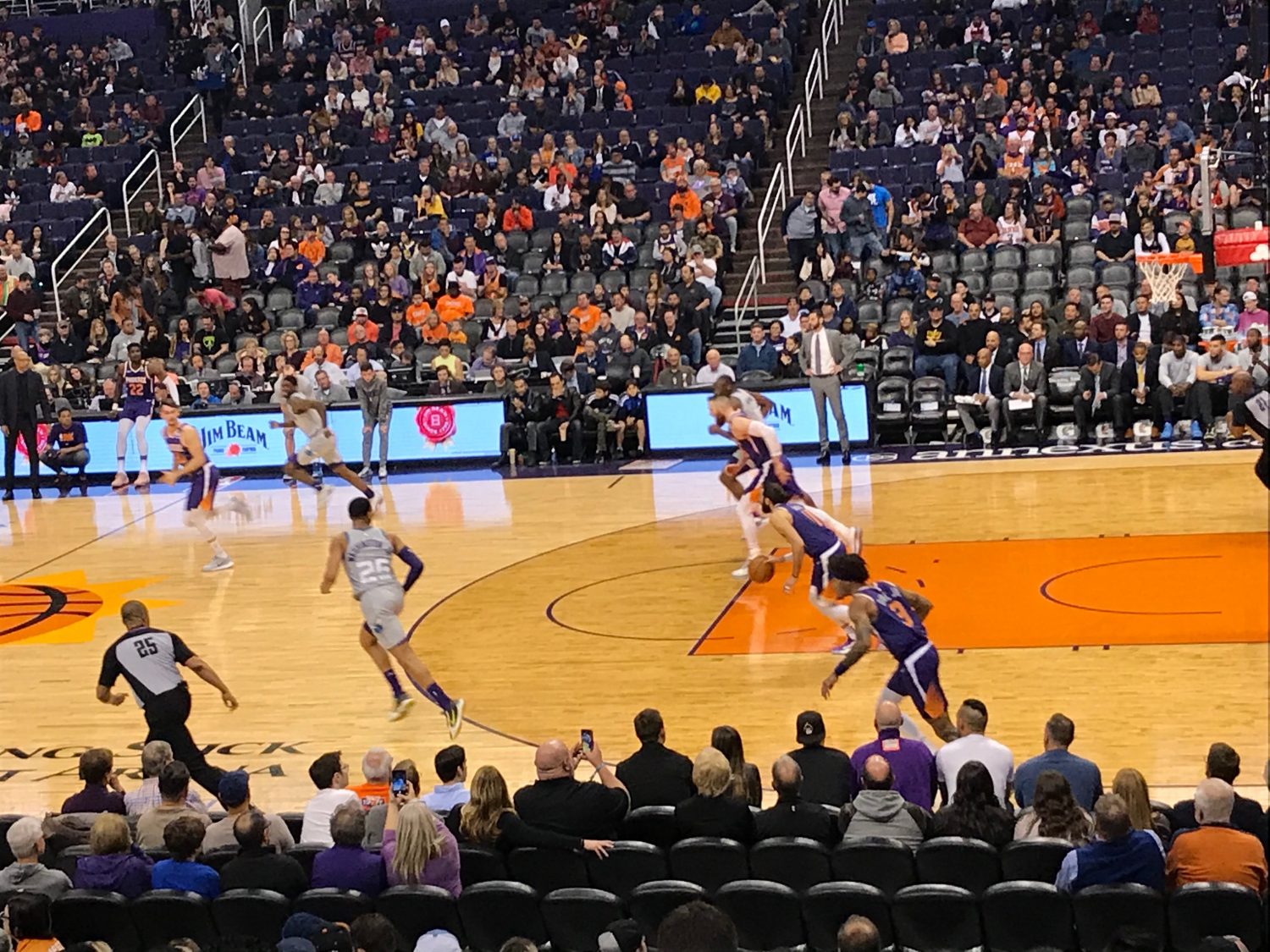 The Phoenix Suns won the game, maybe since they had a few more fans than usual!
And what would traveling to the American Southwest be without trying some of the local cuisine? Dusan and Brice got to try some tacos and scrambled avocado huevos rancheros.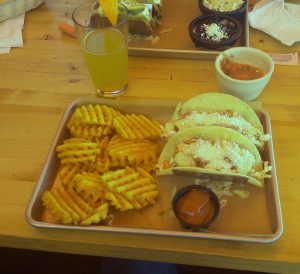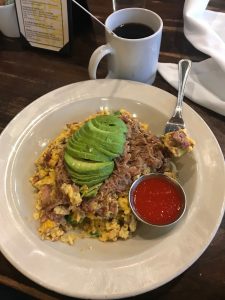 Having a beer together, watching a game, or just hanging out at the beautiful hotel were all great opportunities to get to know the people behind the Slack feeds and JSD tickets and finally put a face to a name.
Take away from App Week
With such a beautiful (and slightly remote) location, all the App Week participants stayed on site and contributed to a full week of focused work. Elements team members got answers to a number of questions, whether about a specific technical aspect of Jira Cloud or more generally about the roadmap, as well as good ideas from other vendors about how to develop for the Cloud and what tools can be used for E2E testing.
To make the most of an event like like App Week, Dusan and Brice think there are a few key things to keep in mind.
Dusan: "You should make sure the theme fits well with your current projects."
Brice: "The technical aspects are essential, but it's not just that: networking and learning from others in a friendly atmosphere are also really important."
Want to see more about what we're up to?