Streamline your process control by bulk copying Jira issue templates
Set up templated deliverables in Jira and easily add them to new projects with the bulk copy feature of Elements Copy & Sync. When you have certain patterns or processes that repeat often, you can create template issues like Initiatives, Epic, stories, or tasks in a Master or template project, then clone everything you need into a new project from Jira search results. Even the attachments and comments can be copied. Your new customer projects will be filled in a few clicks, bringing you efficiency and optimizing your time.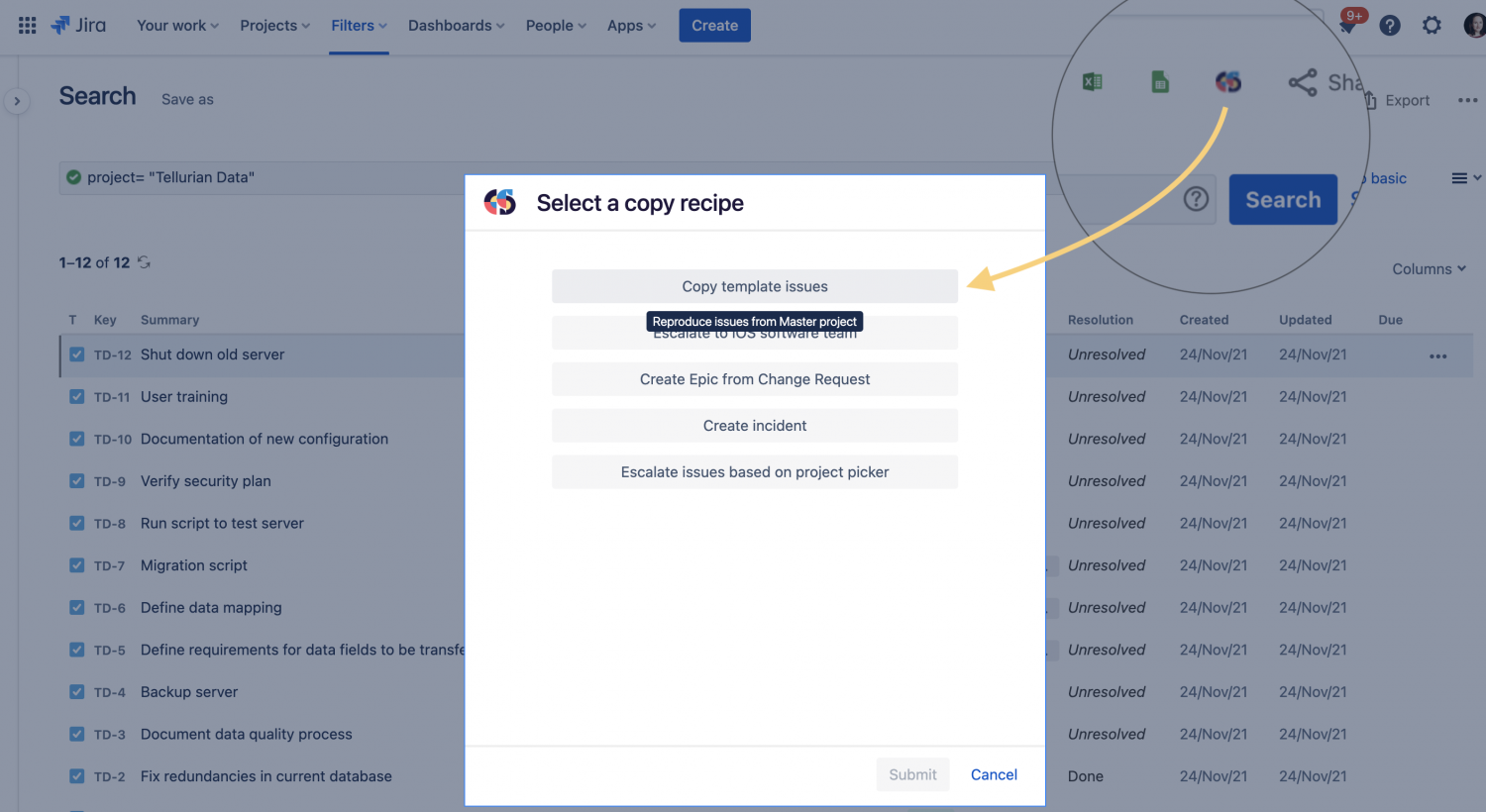 Copy, clear, or change field values based on the target project
The Jira issue templates in your Master project may include fields you sometimes want to copy, other times clear, or even other times set with static options depending on the needs of the target project. For example, you may want to copy the detailed description from each template issue, assign the issues to a project lead, and insert a new component for the new customer project. To reduce the manual work required when filling a new project, Elements Copy & Sync no code field mapping options allows you to decide with each recipe which fields will be copied, which will be cleared, and which will be changed.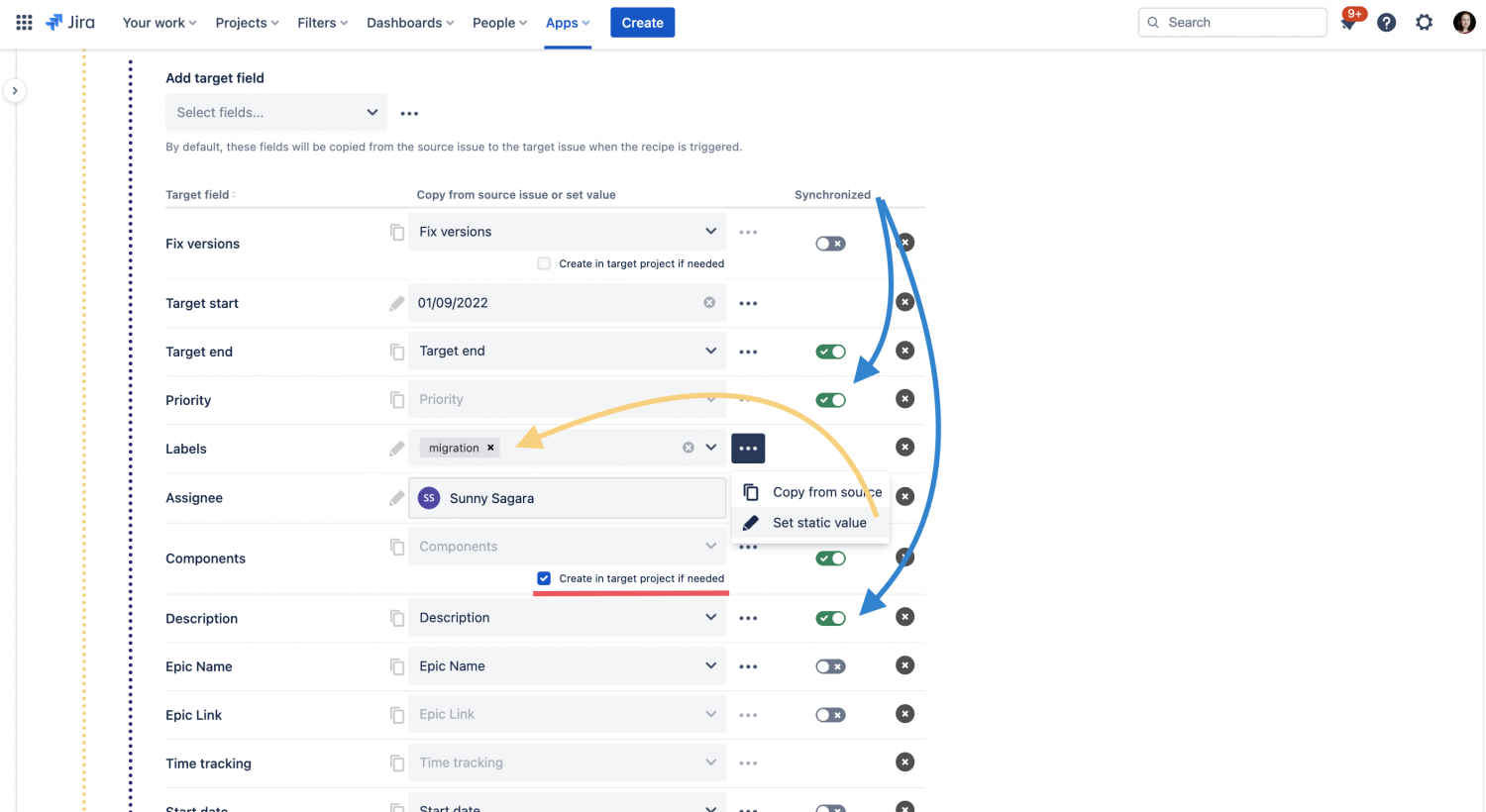 Synchronize changes between Master project issues and cloned issues
Have you updated the detailed process to follow in the description of a template issue, perhaps diagrammed in an attachment? Or changed a component or label? By activating synchronization from source to target in the recipe, there is no need to manually update each cloned issues after a change in the Master project. Elements Copy & Sync helps you maintain changes across cloned issues with automatic synchronization. Team members using the cloned issues will always have the most up to date details.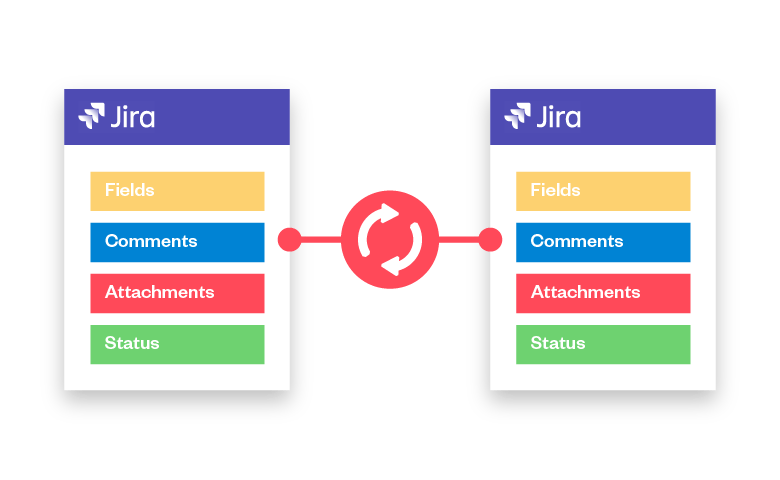 We also have a tutorial showing you how to bulk copy Jira issues with an Elements Copy & Sync recipe. Read it here >