Automatically fetch issue reporter details from LDAP
Don't let information fall into silos. Tap in your existing LDAP data to boost your Jira Service Management agents efficiency instead.
Elements Connect allows you to easily connect Jira Service Management to LDAP and fetch data automatically from your user directory to display it in your tickets. With this solution, you can get advanced data on the reporter of a ticket, automatically based on his user connection ID, data stored in LDAP such as job title, department, contact details or manager name.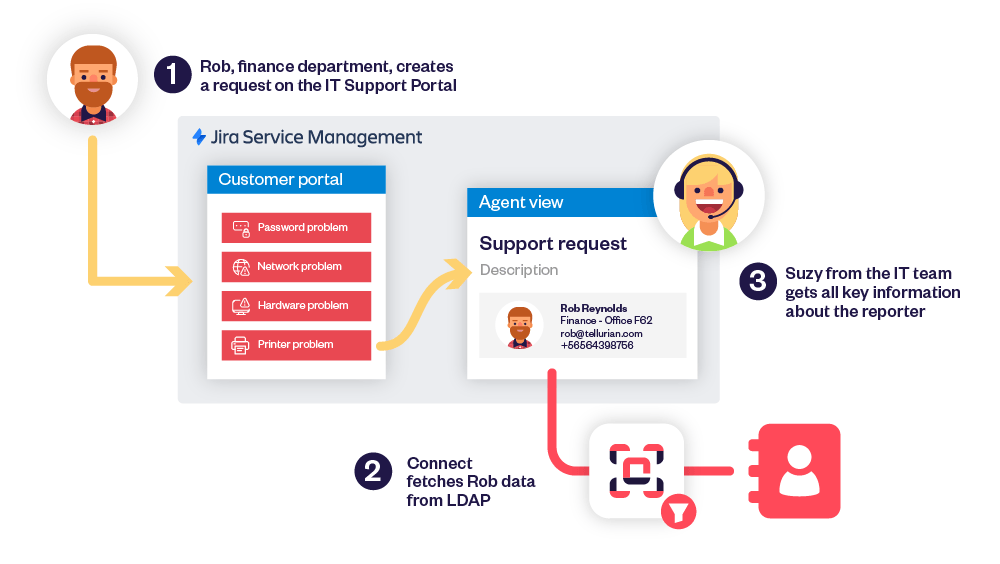 Ease your IT agents' work by providing them with key information
Managing internal IT requests is a full-time job. The more you can ease the work of your IT team, the better.
Using Elements Connect, you can choose to display the fetched data only on agent side. This way, the IT agent will have all key information on the reporter available on his side, while avoiding to overload the reporter view.
Let's say an employee requested a new IT hardware. By knowing exactly in which department and office the employee works, the agent gets all he needs to resolve this ticket faster and provide an efficient personalized service.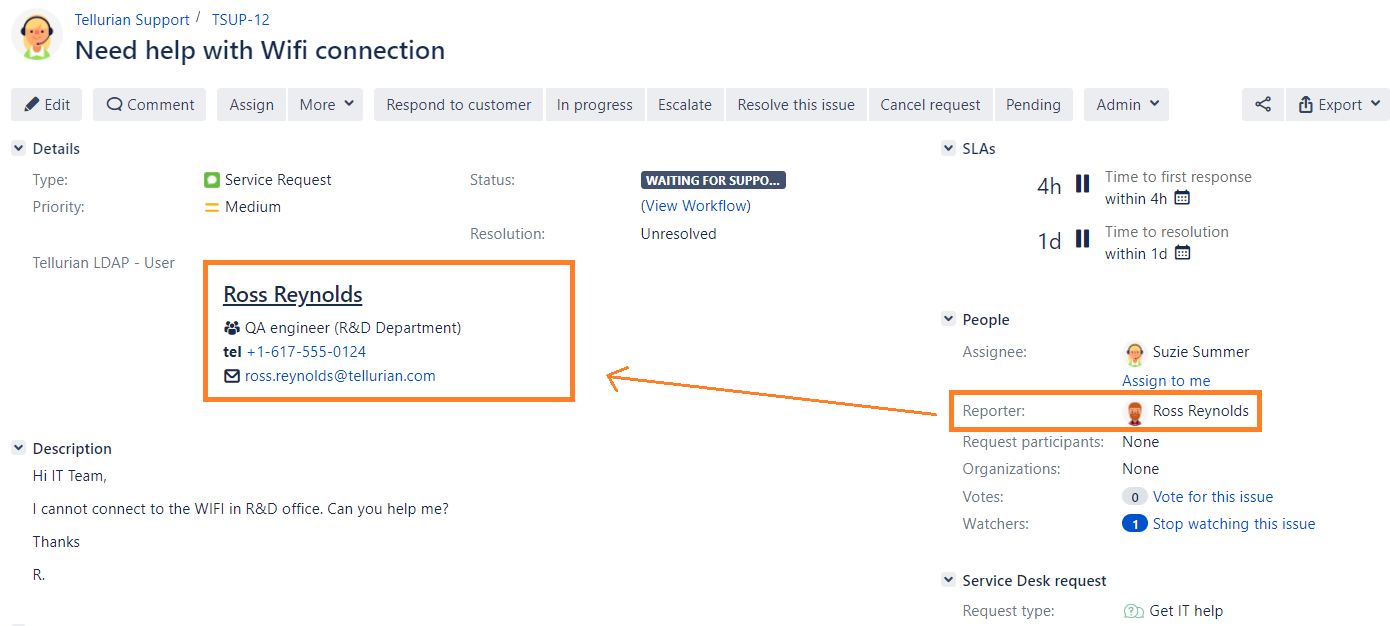 Account for change with live-updated data inside Jira Service Management
Nothing is never set in stone. People will probably change position, move to another department or location… In those cases, the IT Support team must take these changes into account to avoid mistakes and time loss looking for accurate information. When Elements Connect displays customer data from LDAP inside Jira Service Management, it can be set up to always display live updated data. It means that if an employee location has been updated in the external directory, it will also be updated inside the Jira ticket.