Automate your incident management process by creating a Confluence page from Jira
By automating the creation of your incident postmortem in Confluence, you can simplify the process for your team. Elements Publish to Confluence recipes allow you to pre-configure the parent page, design a template that mixes static content and details from your Jira issue, and link to the new page in the Jira incident. With everything prebuilt, Jira users can focus on the root cause analysis, not copying and pasting.
Display incident details from Jira
Elements Publish to Confluence injects information from Jira onto the post-mortem page: issue details, field values, attachments, and even labels. The WYSIWYG editor allows you to organize the information, inserting issue details like reporter or resolved date into tables or adding panels, action items, or statuses. You can even use issue details or field values to dynamically set the page title.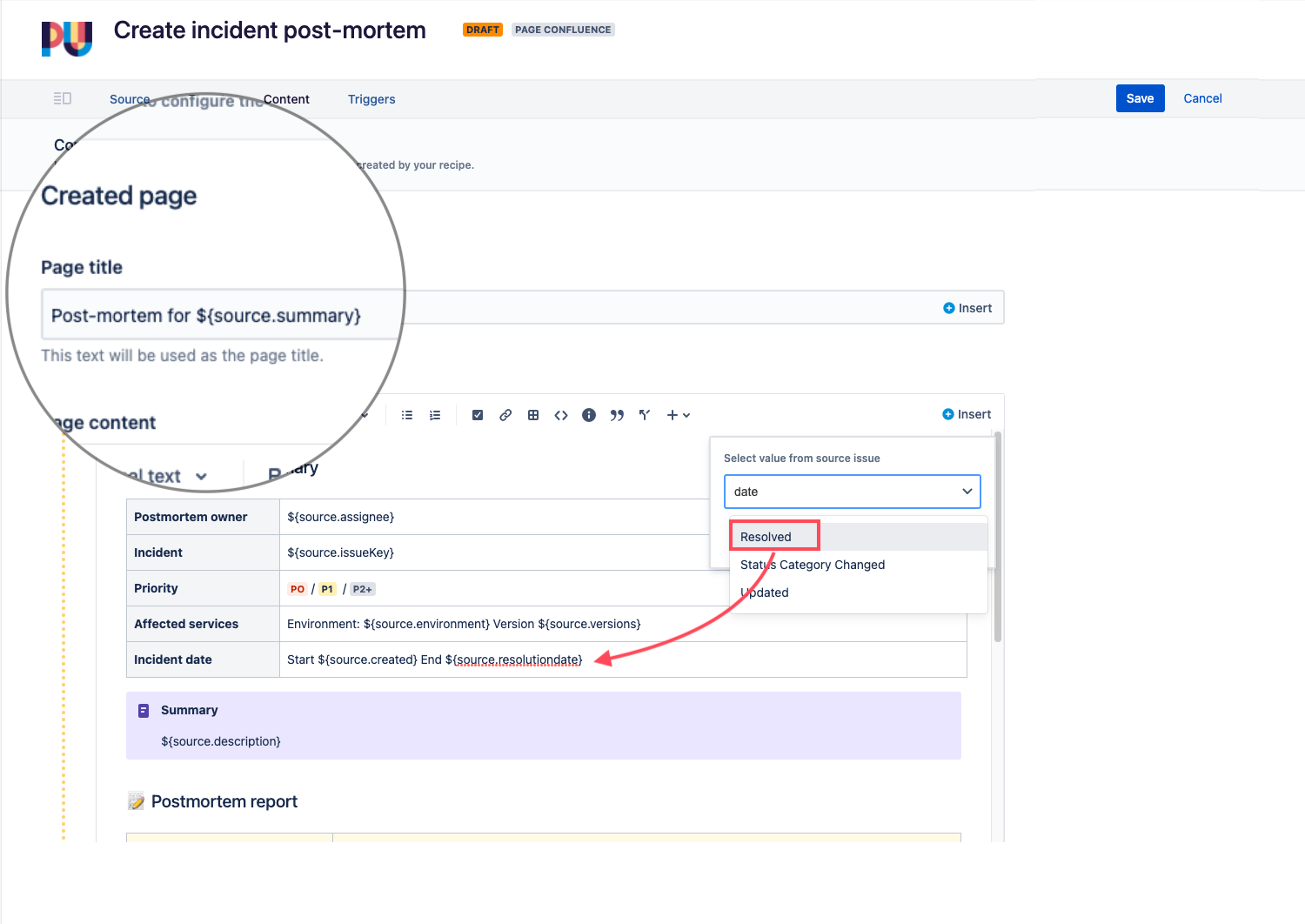 Control how you trigger the post-mortem page creation
Elements Publish to Confluence recipes can be triggered manually by Jira users, or added as a post-function to a transition for even more automation. Fine tune who can create the post-mortem by adding user conditions based on user groups or identify.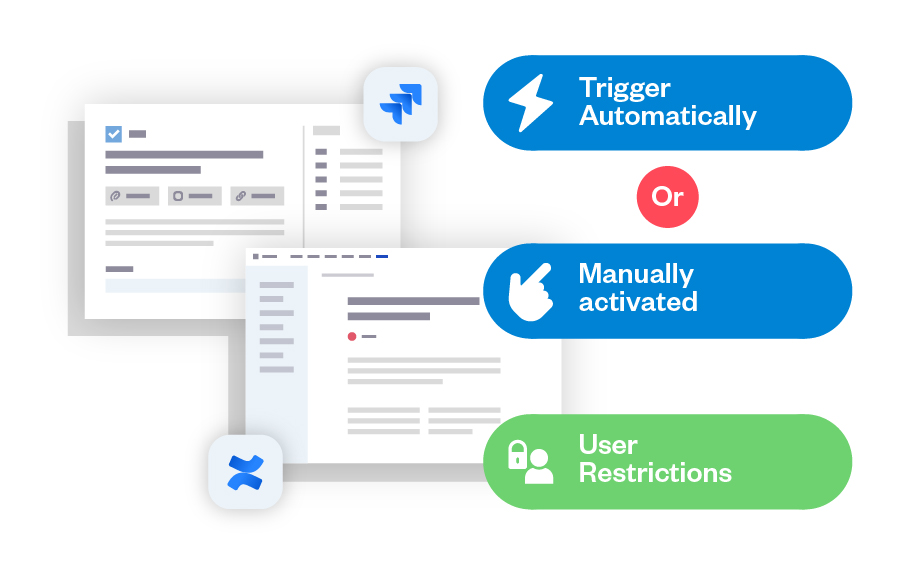 Organize your incident postmortems
Post-mortem parent pages can be selected by users when they activate an Elements Publish to Confluence recipe, or pre-configured as part of the recipe, for example when a page is created by post-function. By applying the labels from the Jira incident to the Confluence page, you can organize and report on your post-mortems with native Confluence features.