Automate on-boarding task creation and assigning to relevant stakeholders in Jira
Elements Copy & Sync removes all the tedious, repetitive, manual work of creating and linking Jira issues to track the various similar tasks that need to be performed to onboard new employees. Fields mappings are defined once by the Jira administrator, then HR only has to create a master issue of type "Employee" and Elements Copy & Sync will trigger linked Jira issue creation automatically via a post-function.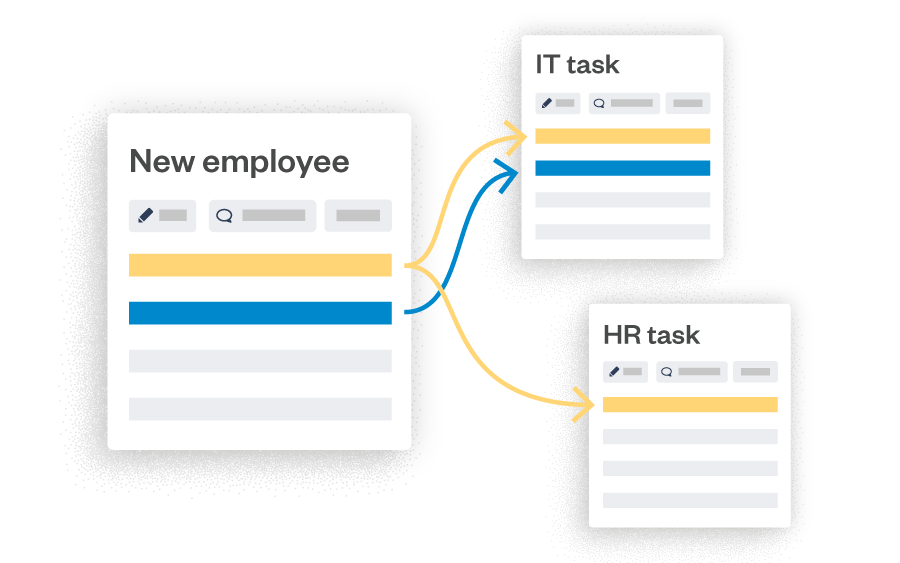 Keep linked issues in sync so everyone is on the same page
Elements Copy & Sync allows you to define which information to synchronize between issues so whenever something changes on one end, the data is updated in the linked issues. Whether it's the PDF resumé of your new hire attached to the issue or the employee start date stored in a Jira date field, the process you'll build using Jira and Elements Copy & Sync will take care for the unavoidable changes that occur for all businesses and ensure no decision is based on outdated data.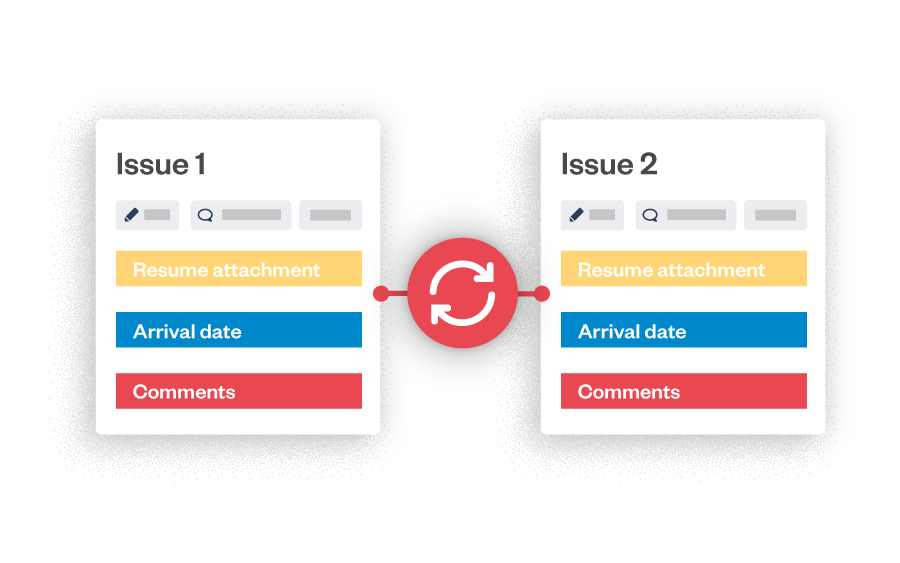 Give HR managers a clear view of where things stand
Provide your HR team with a high-level overview of the on-boarding progress directly in the master Jira issue. Use Elements Copy & Sync to group linked issues in smart data panels and choose which information from the linked issues you want to display in the master issue. For instance you can group issues by department (HR, IT, Training…) and display task summary, owner, status and due date.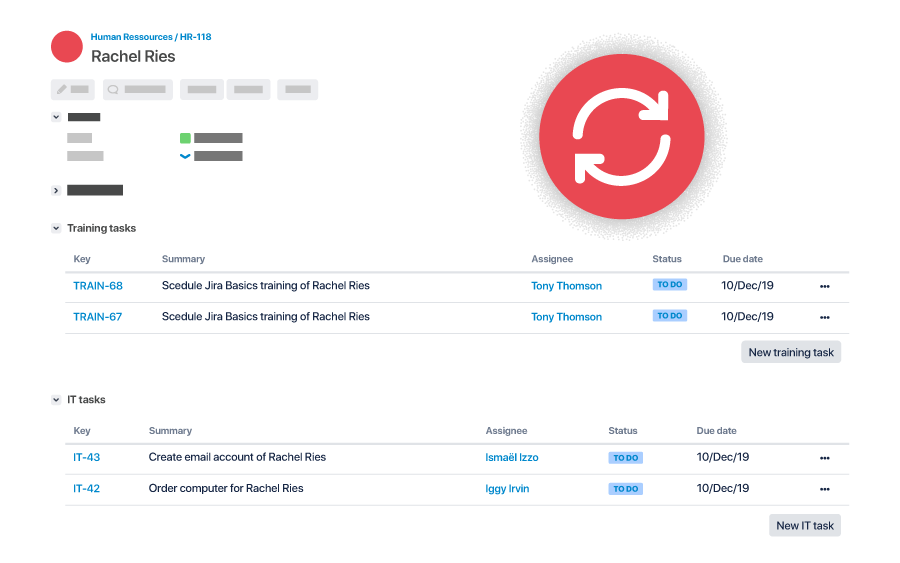 Provide a status on the on-boarding to hiring managers in Confluence
If some people in your organization aren't keen on using Jira to check where things stand, you can rely on the Elements Copy & Sync page publishing feature to create and update a Confluence page that recaps everything. All the tasks in Jira that still need to be fulfilled will be displayed on the page.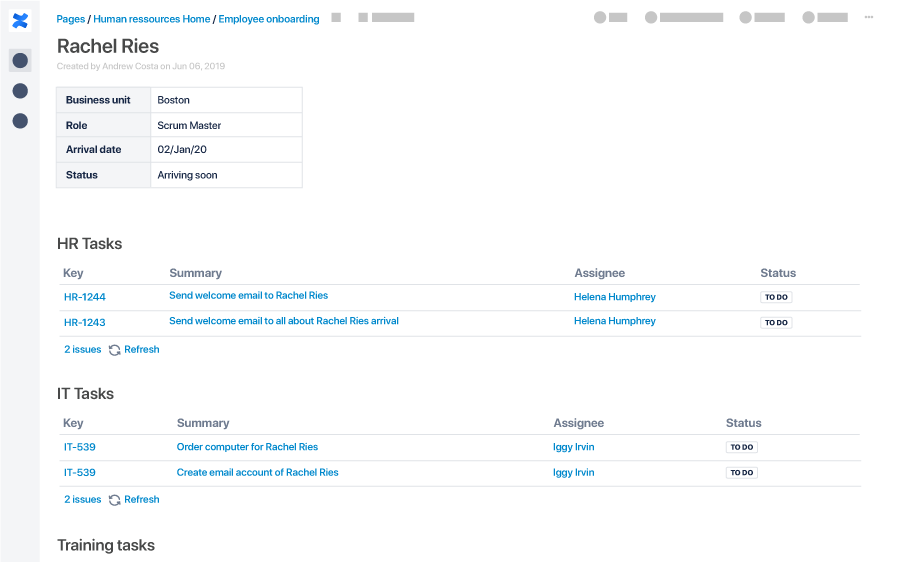 We also have a tutorial showing you how to set up Elements Copy & Sync to automate your onboarding process in Jira. Read it here >