Add dynamic custom fields to your Jira issues
By connecting Jira to the resources you need to select for the new developer, like available Jira Software projects, Confluence spaces, and even GitHub repositories, there's no need to manually enter or copy and paste anything. On the issue create screen, multiple resources can be selected in the dynamic Elements Connect custom fields. Have tens or hundreds of Jira projects, Confluence spaces or GitHub repositories? Just start typing to search the available options; the auto-complete function of Elements Connect fields will fetch the data that corresponds to the text entered. Once all the resources are selected for the issue, the advanced templating options of Elements Connect allow you to personalize the display of the information related to the access request.
Create multiple sub-tasks automatically in Jira with synchronized fields
Elements Copy & Sync operations can be configured as a post-function and triggered by issue creation, meaning issues are created and linked automatically. To manage access requests, Elements Copy & Sync can automatically create a sub-task for each application the new developer needs access to. Each sub-task is pre-filled with the list of projects or repositories that were selected in the dynamic Elements Connect custom fields, as well as the due date. The fields are synchronized too, so if the start date of the new team member gets changed, the deadline in the linked sub-tasks gets updated. For repetitive tasks like managing access requests, copying and synchronizing fields with Elements Copy & Sync reduces the manual input you need to manage in Jira, and helps enforce standard practices.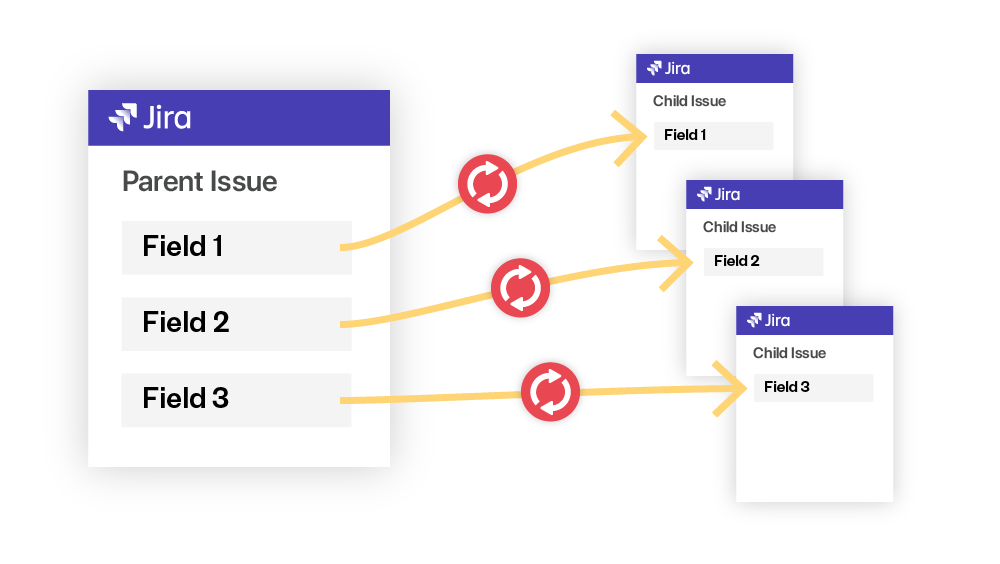 Display sub-tasks in Data Panels on the parent issue
For the team leader who made the request, it's important to keep track of which access requests have been processed, and which haven't. With an Elements Copy & Sync Data Panel, you display your linked issues in personalized Data Panels. Elements Copy & Sync allows you to configure which fields from the linked issues will be displayed in the parent issue, for example the assignee and due date, and even the resources selected in the Elements Connect fields. With different details displayed depending on whether or not the task has been finished, you can stay on top of progress with just a glance.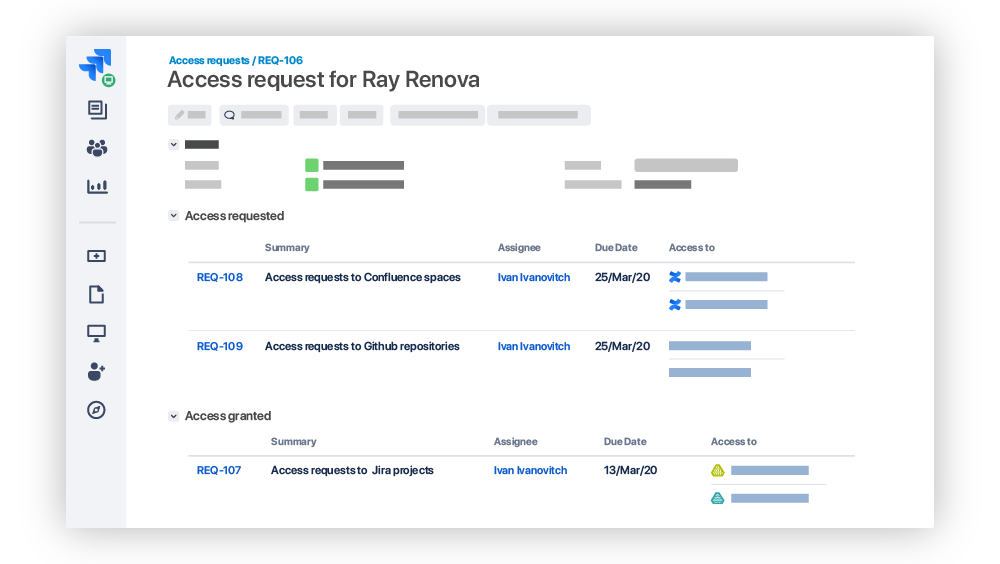 Simplify and automate your repetitive tasks in Jira
Elements Connect and Elements Copy & Sync work together to simplify the process of user access requests to your applications, and automate the repetitive tasks associated with the workflow. The information you need is made available at your fingertips and displayed usefully, and your process can be standardized.