Bring external data in
Jira Service Desk Cloud
The best-selling connector, now on Jira Cloud
NEW on Jira Cloud!

Building on the success of Elements Connect for Jira Server and Data Center we've launched a new app for Jira Cloud. Elements Connect for Jira Cloud is currently in free beta for a limited time. Information about future pricing can be found here. 
Fetch data from any SQL database
Query data from any database and display up-to-date information in Jira Service Desk tickets. You can connect Jira Service Desk to your CRM, your Asset Manager or any home-made SQL database, and stop manually entering information in Jira Service Desk you already have stored in other systems.
Set-up dependencies and multi-level lists
Configure dependencies between your connected items and display only the relevant information based on previous selection. It works perfectly with multiple-level autocomplete lists to narrow down the options and guide Jira Service Desk customers to make the right selection.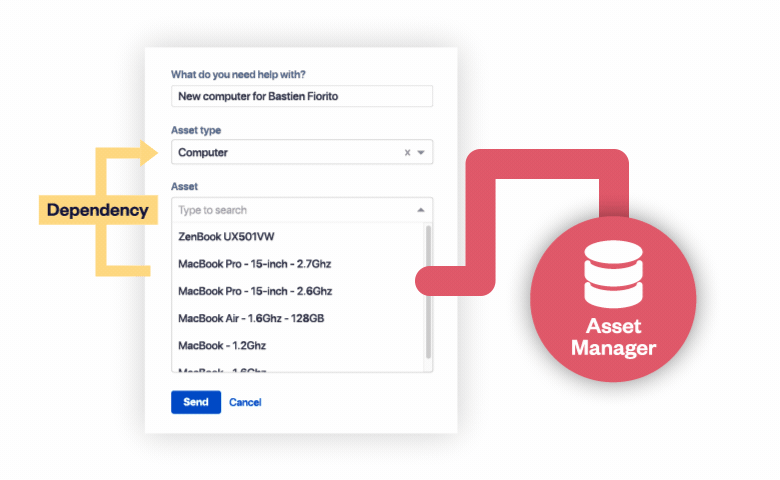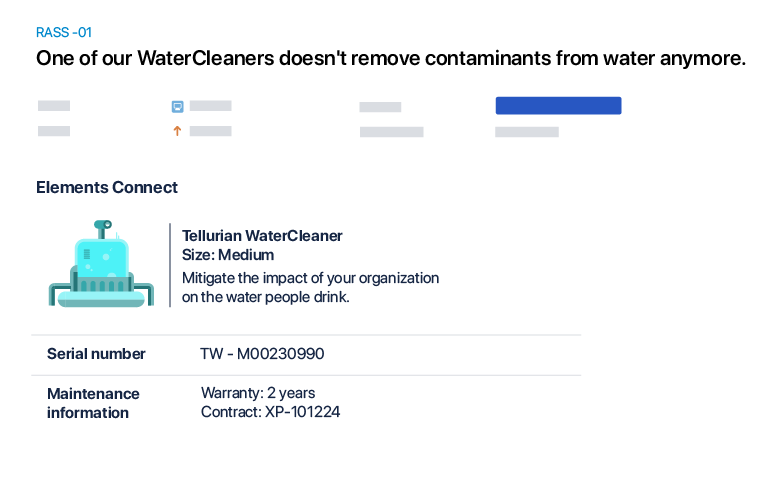 Configure how data is displayed in Jira Service Desk tickets
Elements Connect lets you customize the display of your connected items with native AUI components and HTML – so your data always makes sense to your users. You can also choose which data is visible by Jira Service Desk customers and agents or by agents only.
A Jira app you can rely on
Rest easy knowing that Elements Connect for Jira Cloud is built with security and performance in mind. Our experience servicing 1600+ clients on Server / Data Center means we built an app that's both robust and scalable.  
What's the difference between  Jira Cloud and Jira Server / Data Center versions of the app? 
Elements Connect for Jira Cloud is a newly released app and does not offer the same functionalities as the Jira Server / Data Center version. We're continuously adding new features to the Cloud app and we do our best to offer Jira Cloud clients an excellent user experience and an extended feature set.
Most of the key functionalities clients love on Jira Server / Data Center will be implemented, however some of them might not be ported due to limitations in Jira Cloud API.
Learn more about the key differences between the two versions.
Currently, the app is in free beta. What's the pricing going to be like when the app is launched? 
At Elements we believe in transparency and understand that app pricing is an important concern for Jira Cloud customers because they need to plan ahead their budget.
Here is the detailed pricing for Elements Connect for Jira Cloud after the initial free beta is over.
Why is the app only available for Jira Service Desk and not Jira Software?
Elements Connect for Jira Cloud relies on an API that's only available on Jira Service Desk. This API is needed to offer a seamless and efficient user experience to our customers and unfortunately it's not available on Jira Software.
We're doing our best to bring the app to Jira Software and are currently studying alternative ways to do it.
Can we expect more datasources to be supported soon? Which ones?
We're working on supporting more datasources you can fetch data from. Please note that we can't commit on any release date yet.
We'd love to get your feedback about which new datasource you're most interested in – please reach out to our support team to let us know.