Infosysta, Atlassian Platinum Solution Partner in EMEA recently supported one of their clients with consolidating its software support system. By combining Jira Service Management with the apps Elements Connect, Mobile for Jira, and Mobile for Jira Service Management Portal, the Infosysta consultancy team helped support agents provide better support to final customers. They are now able to get access to external data on customers raising tickets to support and collaborate with them instantly, on Jira Service Management for mobile and desktop.
Context
Software Expert & Atlassian Platinum Solution Partner in EMEA, Infosysta is specialized in implementing Atlassian products and developing add-ons that extend their use. Its Atlassian expert team provides extended services to customers from consultancy to implementation, and support in order to lead businesses to the next level.
This partner recently supported one of their clients with consolidating its software support system, thanks to the use of Jira Service Management.
The client, a Software company for Middle East governmental institutions, was already using Jira Software for covering the development life cycle of their applications. But a different platform was used for all the Customer Support part, leading to integration & communication issues between teams.
For these reasons, Infosysta advised the client to switch to the Atlassian Support Portal tool, Jira Service Management, and took care of the implementation in order to bring seamless integration and gather all teams under one unique system: Jira.
But Jira Service Management alone wasn't covering all the client's needs. The apps Elements Connect for Jira,  Mobile for Jira and Mobile for Jira service management Portal were brought into play to provide a complete solution. Let's see how:
The problem: How to manage sensitive data into a complex support workflow
As a software editor developing various applications, the final client needed to be able to deliver a high-quality continuous support service with a precise process.
The support process here was highly complex, involving multiple tools and multiple actors, from a first-line Call Center to Level 1 and Level 2 support, and sometimes involving also the development team.
Moreover, millions of users were using these applications on a daily basis, leading to high demand with up to 10,000 support requests some days.
Having to deal with such a complex workflow, it was mandatory for support agents to avoid losing time searching for information.
One main pain point they had was customer identity verification.
Let's take a typical scenario to illustrate it:
When a customer has an issue on one application, he makes a phone call to the support call center. At this stage, the agent needs to validate the customer identity by asking him specific questions and verifying his national ID, the customer's unique identification number. For that, the agent will look into a specific tool to find data about the caller and be able to compare the given information and make sure he is the right person. Once it's done and the need for a support request is established, the agent will create a support request on Jira Service Management and copy the customer's information manually into the ticket. This ticket can finally travel to different teams like L1 or L2 support or even being escalated to a Jira Software project for the development team.
In conclusion, support agents were constantly forced to navigate from one tool to another to look for the information they needed, while being cautious with this confidential data, losing time in customer request management.
The solution: Display external customer data in Jira Service Management with Elements Connect and Mobile for Jira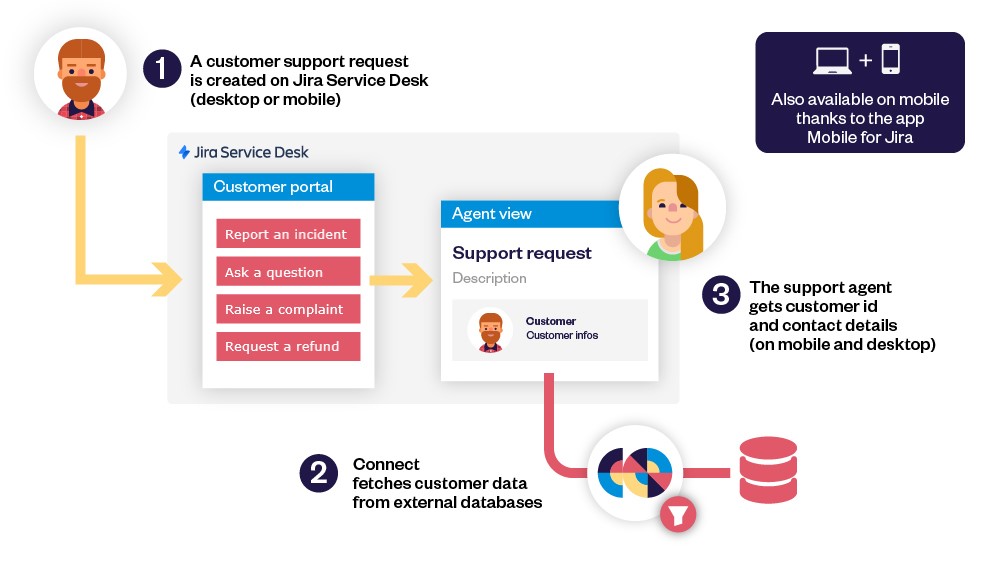 So they needed a solution to simplify this support workflow and provide agents with an easier way to verify customer identity.
As all customer data was stored in external data sources, a solution would be to get this data directly into Jira Service Management in order to prevent the regular back-and-forth between tools.
The add-on Elements Connect provided the perfect answer to this need, by connecting Jira to these different databases.
Only two steps were needed to implement the solution: 1) create the read-only connector to the databases and 2) populate Jira custom fields with the external data.
Using the unique national ID as a key to identify a customer, Elements Connect can retrieve the needed information about the related customer and display it into custom fields.
Thanks to the versatility of the app, multiple custom fields were created and adapted depending on the demand. These fields were displaying information such as the national ID to validate the profile, but also contact details (phone, email address) or even active sales contracts.
Getting this kind of data directly into each ticket helps the support team have more context to provide a better support service.
Another one of the client's requirements was to give access to the Support Portal on mobile, both for agents and customers. The experience should be seamless between desktop and mobile, including the same display of all data, even external data.
To fulfill this need, Infosysta made the integration possible between its app Mobile for Jira and Elements Connect.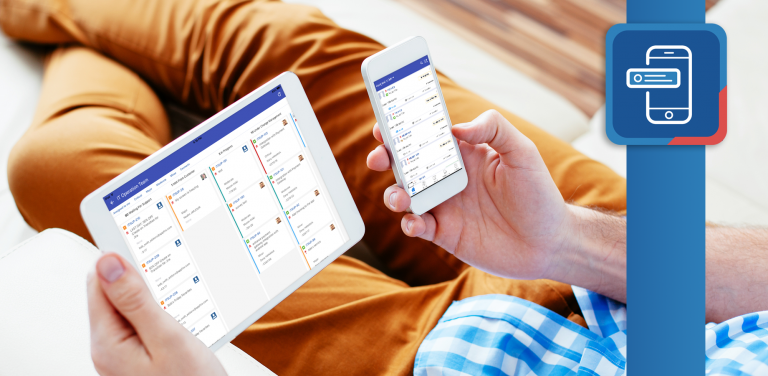 Finally, Infosysta published Mobile for JSD Portal Branded application on Google Play Store and Apple's App Store with the client's name and logo; this allowed the client to have mobile apps having his name, logo, and colors. Thanks to this integration, both customers and agents can benefit from external data, also retrieving on mobile and providing a full support service even on Jira Service Management mobile app.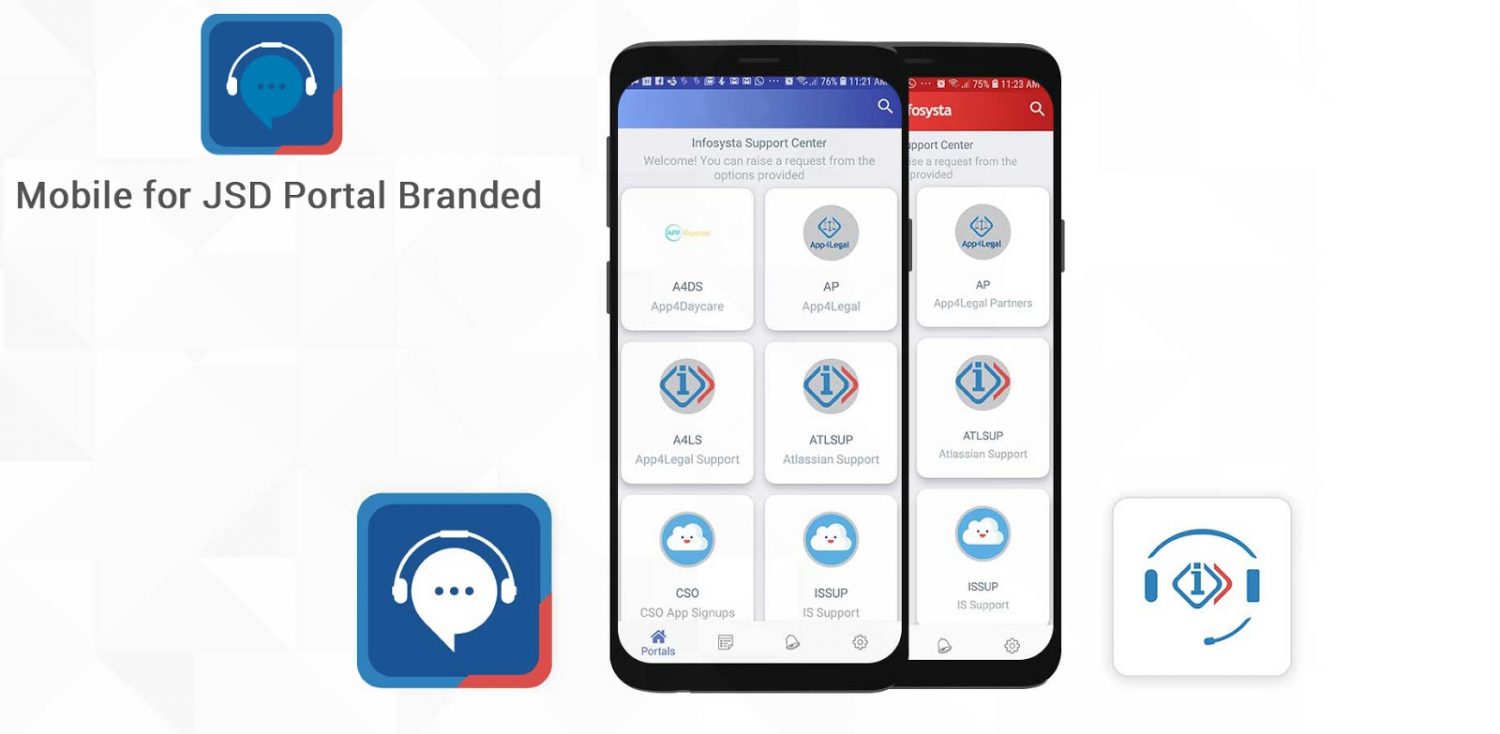 They integrated Elements Connect through its REST API, providing Elements Connect fields also on Mobile, on both agent & customer sides.
Thanks to this integration, both customers and agents can benefit from external data retrieving also on mobile, and provide a full support service even on Jira Service Management mobile app.
Final benefits: Boost support agents performance by providing secured information at a glance
Implementing this solution resulted in numerous positive points for both Infosysta and the final client.
First, the configuration of Elements Connect was really user-friendly, allowing Infosysta consultants to set up a running solution in no time without facing any issue or limitation.
It brought also a major improvement for the client support service productivity:
Having one tool cluster (Jira) to centralize information made maintenance & support work more efficient.
Agents didn't need to look for information in various tools anymore, they were less likely to make mistakes in customer identity validation and saved time to invest it in providing better support.
As a bonus, support activity analysis has been upgraded thanks to the new possibilities of advanced reporting. With the data retrieved by Elements Connect, it was now possible to analyze figures based on customer characteristics (ex: getting the breakdown of requests per region).
Mobile for Jira and Mobile for Jira Service Management Portal answered the client need to allow the customers & agents to stay connected from their mobile devices with simple access to all requests without any limitations. Having a branded application contributed to client brand awareness, recognition, and improved customer engagement.
Thanks to the work of Infosysta and the use of the well-adapted add-ons, Elements Connect, Mobile for Jira and Mobile for Jira Service Management Portal, all aspects of support management have been improved.
Interested in working with Infosysta or knowing more about their apps Mobile for Jira and Mobile for Jira Service Management Portal? Contact them here
Want to see Elements Connect in action? Visit our demo portal